Dog Breeders > Croatia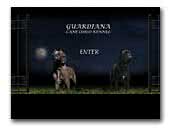 GUARDIANA cane corso kennel
GUARDIANA cane corso kennel. Home of many champions and winners.
Cane Corso Italiano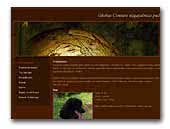 Globus Couture
Miniature and Toy Poodle Kennel
We have decided to name our kennel of chocolate toy and black and white miniature poodles Globus Couture having blended several different languages to construct a meaning that highlights historical global minidesign of the breed and our devotion to variety and quality.

Poodles are of excellent origin and have a breeding license issued by the Croatian Kennel Club. We feed them domestic food. Dogs live in the house or in fenced summer area together with three cats Seamless, Dante and Nietzsche. We consider all our animals as family members.
Poodle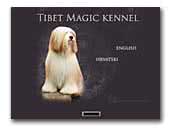 Tibet Magic kennel
Tibet Magic Kennel, Zagreb - Croatia.
Tibetan Terrier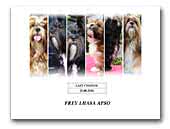 Frey Lhasa Apso kennel
Frey lhasa apso is a kennel with black Lhasa Apsos in Umag, Croatia. Our dogs are champions and International champions. Breeding with love.
Lhasa Apso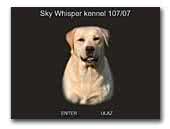 Sky Whisper kennel
We can only say that you have to live with Labradors to understand and feel the unselfish love and friendship that they are giving to the people. It is a type of dog that will make you feel better in every moment and remind you how nice are to live with them. That is a dog who will make you a better person an in the return they only ask for a little bit of your love and time.
Labrador Retriever
« Previous 1 2 3 4 5 6 7 8 9 10 11 12 13 14 15 16 17 18 19 Next »