Dog Breeders > Croatia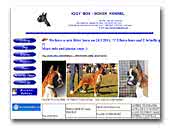 Iggy Box - Boxer Kennel
Boxer kennel in Croatia. Home of the numerous champion based on the best Italian bloodlines.
German Boxer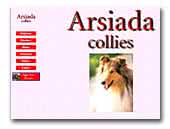 Arsiada Collies
Arsiada is a great rough collie kennel. We have a lot of good looking collies, which have done great in a lot of shows!
Collie Rough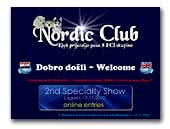 Nordic Club
Club friends dogs FCI Group 5 - Croatia, Zagreb.
Akita Inu
Chow Chow
Samoyed
Siberian Husky
German Spitz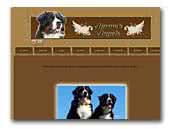 Agram's Angels - Bernese Mountain Dog
We are Bernese mountain dog kennel, quite young but perspective. If you count our legs, you can see we are becoming large family and still increasing. Our kennel is founded by family Fulanović, registered by FCI in 2006.
Bernese Mountain Dog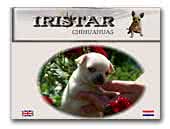 IRISTAR Chihuahua
I am a new but serious breeder, located in Zagreb, Croatia.  My Chihuahua kennel, IRISTAR,  has been registered by FCI (Federation Cynologique Internationale), HKS (Croatian Kennel Club) and KPP (Toy Dog Club) Zagreb since 2007.

Creation and creativity are my originators,  and love to art and nature are my inspiration.

Since my childhood, I have been constantly in contact with my father's hunting dogs. Love for Chihuahua has started in 1999 when we acquired our first one, dearest "Chichi" and remain forever passionately connected to this breed; small pets with strong personality and great spirit in their little body. As for all chihuahua lovers, my motto is:
Once Chihuahua - Always Chihuahua

My goal is breeding healthy champions with great temperament. To succeed such goal is very difficult, and to breed champions is very hard. That is the reason why I started my kennel with strong quality breeding bloodline and continue with smart mating to achieve the best genetic level.

I am very grateful to the respectable Chihuahua kennels: Di Rio Galeria,  Pahkinan and Misty Meadow's for their support from the beginning. All my dogs are great love, joy and anti stress therapy to all of us. They live with us, and travel with us. Each puppy has been born, bred, raised and socialized in our family.

I hope you will enjoy.
Iris Ivezić-Pajnić
Chihuahua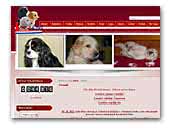 Loraleo
Cavalier King Charles Spaniel & Golden Retriever from "Loraleo" kennel from Croatian.
Golden Retriever
Cavalier King Charles Spaniel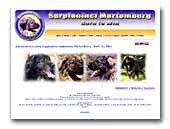 MARTOMBERG Sarplaninac
MARTOMBERG born to win Kennel.
Yugoslavian Herder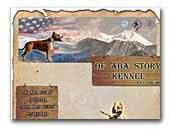 Of Aba Story Kennel
American Staffordshire Terrier
Obsessive faculty concerns and situation in society, I wanted to take a break at the moment. I went to the park sat on the bench and gave a view of the sky. Near me was a group of gay and lively dogs. Lazy as I moved his head over his shoulder just enough not save the situation. Looking a little better I saw a dog that had not entered into my "Kennel" opus. I asked what that breed? Anyway, I thought of a different type. Looking at it in the "crazy" game, I realized that I won the "first glance". I watched it and thought. Its uniqueness has led me to the final act. Be indifferent end of such grace, harmony of colors and musclar compact body, intense desire for the game, simply was not possible. I got up from the bench approached the owner and asked him, "Excuse me, that is to breed?" At my request followed a response to a mere curiosity. Then, contact with a dog was the "opium" in a man who awakens a desire to become the owner of such dog. And so it began ... Specifically, that summer,  year 1990 when for the first time I saw the American Staffordshire Terrier.

- 1992. The birth of my first son Antonio and 1995th the second son of Mario. When the children began to show the love of pets I've told them a story about a dog and woke up in them curiosity. We started together to watch and read books about dogs, led them to the place where the dogs together, we watched them practice and dressage. We went to the traditional exhibition of dogs in the Fair and all the way to a moment when the elder son Antonio expressed the desire to become owners of the American Staffordshire Terrier. And 2006th The deal fell and we went to Sola Dils kennel in Velika Gorica and choose a puppy, bitch Sola Dils Gussy and named the "ABA". Prior to that, "we considered all obligations at the time to take them. Thanks to the son of Antonio and family "my" Once upon a desire to achieve a Amstaff became a full member of our family.

- Walking, playing, exploring nature were and are "Aba's" everyday life. "ABA" has become conditionally speaking, a trademark of our street and neighborhood. How to bitch eventually developed a breeder we suggested that our pet to bring one of the exhibitions. We hesitated a little, then schaked, and still went into the unknown challenges. Results achieved exhibition "ABA" is further drawn a smile on our faces. She became a sweetheart "couple exellance.

- Getting to know the nature Amstaff all its virtues and vices, I realized that education about the breed and worthy of praise is inevitable. So I joined the breed club. Hanging out with members of the club not only in club but also outside it, I came up with the idea to open a kennel in order to grown dogs distinctive lines that will represent the breed standard according to the official AKC-a, which reads: "American Staffordshire Terrier must give the impression of great strength for its size, well-connected dog, muscular but nimble and balanced, closely interested in their environment. Must be tight, can not be leggy or hound-like. His courage is proverbial. "

- I believe that I, together with his son Mario, who became a passionate lover and connoisseur of the breed, find a quality solution in the male to mate with "ABA" bring us another beautiful animals as collateral breeding successful future.

- Kennel "OF ABA STORY" was founded 14.07.2008. the wish for successful breeding.

mag.cin. Tonći Miočić
American Staffordshire Terrier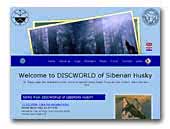 DISCWORLD
DISCWORLD F.C.I. 7/97
The World of Siberian Husky

A small kennel dedicated to producing healthy and happy dogs for show ring, work and play. Located in Zagreb, Croatia, Europe.
Siberian Husky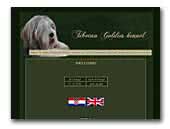 Tibetan Goldies Kennel
We are a small kennel, located in Croatia. We visit International shows regulary. Our goal is to breed happy and the most important ... healthy typical Tibetan Terriers

We breed only a few litters per year. All our dogs are HD and eye tested. Visit us and meet our TT family!
Tibetan Terrier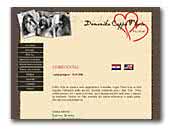 Domenika Coppa Florio Kennel
We are kennel in Croatia and we have Shih Tzus, Chinese Crested Dog and German spitz small.
German Spitz small
Shih Tzu
Chinese Crested Dog
« Previous 1 2 3 4 5 6 7 8 9 10 11 12 13 14 15 16 17 18 19 Next »