Dog Breeders > Croatia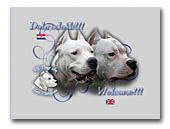 El Rey De Las Pampas
If you are interested in adding one of El Rey de Las Pampas puppies to your family, please feel free to contact us. We will find time to talk about your wishes and expectations, answer all your questions and most certainly discuss if Dogo Argentino is right dog for you.
Dogo Argentino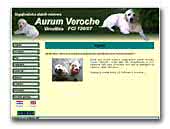 Aurum Veroche
First, let we interduce our selves, we are Anita and Antonio Kufner. Our love for animals, specially dogs, was present since we were kids. We fell in love with golden retrievers by accident.

We housed our first golden retriever Goldy and she brought to us such fine and happy moments that we decided to buy another golden. Then came Ramona. We fell in love with this breed because of their nature which is so gentle and so loyal that thay have to be a part of a family. This is why we decided to breed Golden retrievers...

In october 2007. we were named Aurum Veoche If you like this breed and out web page, feel free to write us your comments, and we will be glad to answer any of your question ...
Golden Retriever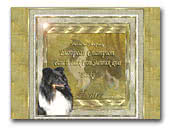 Ch. Paint In Black From Shamrock River
European Champion, Croatian Champion, Austrian Bundessieger & BOB Group placed.
Shetland Sheepdog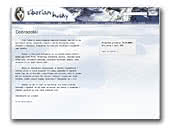 Siberian Husky Pedigree Database
Husky pedigree base is online!! The database is unofficial and private and is constantly under construction.
Siberian Husky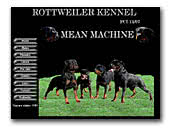 MEAN-MACHINE Rottweilers
Rottweiler Kennel from Croatia. Top bloodlines quality type and temperament.
Rottweiler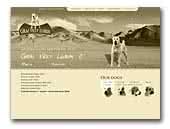 Grai Vest Lubim
Breeder's goal is to have only top quality issues of this race.
Central Asia Shepherd Dog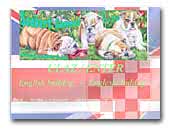 SCOBERT - Bulldog kennel
English Bulldog kennel in Split - Croatia.
English Bulldog
« Previous 1 2 3 4 5 6 7 8 9 10 11 12 13 14 15 16 17 18 19 Next »