Dog Breeders > Czech Republic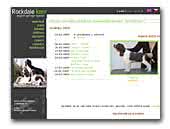 kennel ROCKDALE
English Springer Spaniel
Kennel founded on imported dogs from Sweden. We would like to breed ESS of good health, nice temperament with showning and hunting qualities. Our dog are members of our familly and could be used for show, hunt, canistherapy, agility our just a good friend :-) More about us at our websites.
English Springer Spaniel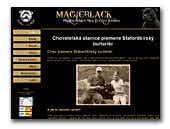 Magicblack kennel
Staffordshire Bull Terriers kennel from Czech Republic. "Magicblack" affix. Our goal is to breed healthy puppies with temperament and conformation closest to as described by the breed standard. We prefer Staffordshire Bull Terriers of black colour and so we concentrace on this colour.
Staffordshire Bull Terrier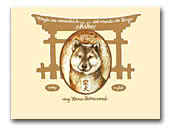 del Monte de Haya
Twenty years long life with shiba.
Shiba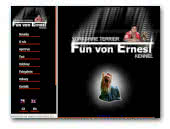 Fun von Ernest Yorkshire Terrier Kennel
ICH, MCH. April Fun Bohemia Platina
CH. Semtex Bohemia Platina
Yorkshire Terrier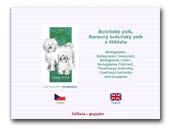 breeding station Vinny vrch - Bolonka
We are breeding, in our breeding station Vinny vrch, Bolognese Color/Russkaya Tsvetnaya Bolonka since year 2004. We are very lucky because our dogs are ones of the best dogs in Czech last years. Our dandy Gagi has awards Czech Champion of Champions ;-) Check our websites for more info, photos and puppies offer.
Russian Coloured Bichon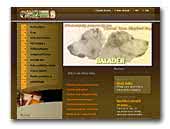 Kennel BALADER
CAO/SAO - breeding, show, puppies. Breeding for high-quality bloodlines. We talk and write English - German - Russian
Мы говорим и пишем Русский-Английский–Немецкий.
Wir sprechen und schreiben Deutsch-Englisch-Russisch.
Central Asia Shepherd Dog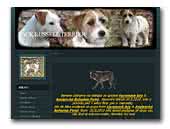 jack-russell-manor.estranky.cz
Small family kennel of Australian bloodlines, our shampions, bautiful puppies for sale, nice photos albums, news and many more.
Jack Russell Terrier
« Prev 1 2 3 4 5 6 7 8 9 10 11 12 13 14 15 16 17 18 19 20 21 22 23 24 25 26 27 28 29 30 31 32 33 34 35 36 37 38 39 40 41 42 43 44 45 46 47 48 49 50 51 52 53 54 55 56 57 58 59 60 61 62 63 64 65 66 67 68 69 70 71 72 73 74 75 76 77 78 79 80 81 82 83 84 85 Next »