Dog Breeders > Czech Republic


Yacoub Black Bohemia
Stud Deutscher Pinscher
The website of hopeful, perspective and very succesful stud dog of deutscher pinscher located in a heart of the Czech Republic. You cand find photos, information about his puppies and results od the dog shows here. You are heartily welcome.
German Pinscher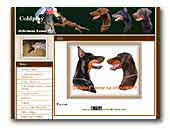 Coldplay - Dobermann Kennel FCI
The website of a small Dobermann Kennel from Czech Republic, from the heart of Europe. Presentation of our females, a lot of photos, videos (work, puppies, etc). Our daylife ... You are hearty welcome!!
Dobermann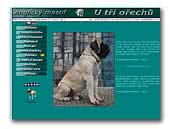 U TRI ORECHU
English Mastiff Kennel and The Czech Club of English Mastiff Breeders. Excelent breeding dog Westgort Anticipation.
English Mastiff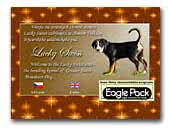 Lucky Swiss FCI Kennel
Welcome to the Lucky Swiss sites the breeding kennel of Greater Swiss Mountain Dog.
Great Swiss Mountain Dog


Puella Fera - Australian Shepherd
Stud dogs, puppies, champions.
Australian Shepherd
« Prev 1 2 3 4 5 6 7 8 9 10 11 12 13 14 15 16 17 18 19 20 21 22 23 24 25 26 27 28 29 30 31 32 33 34 35 36 37 38 39 40 41 42 43 44 45 46 47 48 49 50 51 52 53 54 55 56 57 58 59 60 61 62 63 64 65 66 67 68 69 70 71 72 73 74 75 76 77 78 79 80 81 82 83 84 85 Next »