Dog Breeders > Czech Republic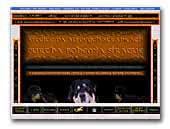 Purtha's
Tibetan mastiff dog from Czech Republic. Our big friend.
Tibetan Mastiff


Aarkas-Eden
Here you will find information about Irish Wolfhound and Australian Terrier Breeds, snapshots as well as everything about our breeding station.
Irish Wolfhound
Australian Terrier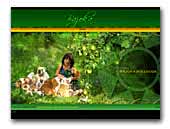 Bajoka - English Bulldog kennel
Hello, my kennel is small, all my girls live together inside the house. We have sometimes puppies available for loving homes.
English Bulldog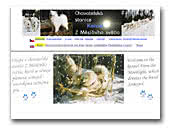 kennel From Moonlight
We breed quality Samoyeds in Czech republic for show and working and as family dogs.
Samoyed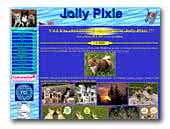 Jolly Pixie Kennel
Chihuahua Kennel - breeding, mating, litters, puppies and life with our pets you can see on our web-sites. Please, come in.
Chihuahua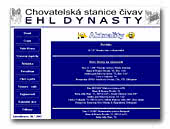 Ehl Dynasty - Chihuahuas kennel
Breeding station of chihuahua long haired, information about dog shows, training, nutrition, care of coat and much more. Breed male and female and their puppies.
Chihuahua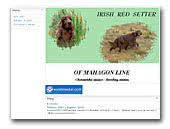 OF MAHAGON LINE Breeding station
Web pages of breeding station "OF MAHAGON LINE" located in the beautiful center of Europe, in Prague, Czech Republic. Founder of breeding station, which was founded in 2003, is a female dog Melody Jenny's Irsal, International champion, Champion of Czech republic, Champion of Slovakia.
Irish Red Setter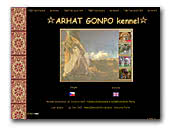 Arhat Gonpo kennel - Tibetan mastiff
Tibetan mastiffs from Arhat Gonpo kennel - Czech Republic.
Tibetan Mastiff
« Prev 1 2 3 4 5 6 7 8 9 10 11 12 13 14 15 16 17 18 19 20 21 22 23 24 25 26 27 28 29 30 31 32 33 34 35 36 37 38 39 40 41 42 43 44 45 46 47 48 49 50 51 52 53 54 55 56 57 58 59 60 61 62 63 64 65 66 67 68 69 70 71 72 73 74 75 76 77 78 79 80 81 82 83 84 85 Next »