Dog Breeders > Estonia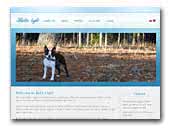 Baltic Light
The kennel Baltic Light is located in north-eastern part of Estonia and registered No 8/2011. In the kennel lives Boston Terrier named South Dakota Vigor Gemini.

At the age of two years and four months South Dakota became the champion of the Baltic States, Estonia, Latvia, Lithuania, Finland, Russia, Russian Federation Canine, Belarus. Titles of young champions of the Baltic States, Estonia, Lithuania and Latvia were also obtained, as well as LVJW10, LVW10, LVW11, LTW11.

Besides the official titles, the following ones are obtained as well: CACIB x 7, RCACIB x 1, CAC x 12, BOB x 9, JBOB x 6, VSPJ x 7, JCAC x 5, CW x 1, BOS x 2, BIG - 3, 4, BIS – 5, VSP papi x 1, VSP bebi x 1, PP x 2, GOLD MEDAL x 2.
Boston Terrier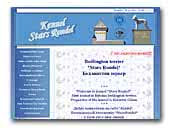 Kennel Stars Rondel
Kennel *Stars Rondel*.
First kennel in Estonia bedlington terrier.
Progenitor of the kennel is Kinterra Gilma.
Bedlington Terrier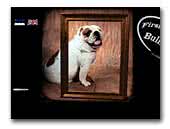 First Favourite Bulldogs
We are a small home kennel where the dogs are full and equal members of the family.

We have show quality English Bulldogs with excellent bloodlines. Our aim is to breed Bulldogs of good health, temperament and as close to the description of the standard as possible. Our dogs are our passion!
English Bulldog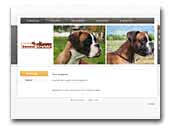 Kennel Kreisid
We are little hobby kennel and for us is important quality not a quantity.
German Boxer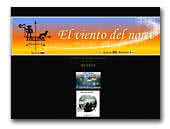 El viento del norte
Dachshund miniature, kanninchen, wire-haired (FCI) ja biewer yorki (IBC).
Dachshund
Yorkshire Terrier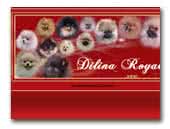 Dilina Royal
We are very happy to present our Kennel. We have been successfully showing and breeding our Pomeranians and German Miniature Spitz since 1992.

We are incharge to our dogs. Only breed from healthy dogs, regularly bringing a new bloods in breeding programm (excellent pedegree and genealogy).

All our dogs live with us at loving home and having excellent characters, health, well socialized and friendly. Our puppys are always vetchecked, vaccinated and having a microchip before leaving our home. They come to a new home with a lifetime support.

Please feel free to contact us at any time.
German Miniature Spitz / Pomeranian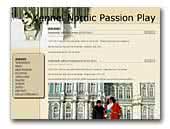 Nordic Passion Play
Did you know, we mush in Estonia?! We are mainly Siberians kennel, but we have minority of Malamutes, too. Our goal is to keep show looks and good working ability in the breed together with outstanding health. We defenetly believe in the original type of beautiful working siberian.

On our website you can find information about our dogs and activities - mushing, breeding, showing and living with these friendly breeds of sled dogs.
Siberian Husky
Alaskan Malamute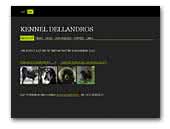 Kennel Dellandros
We are a little hobby-kennel in Estonia.
Dachshund
Russian Toy
Tibetan Mastiff
Leonberger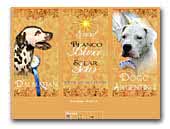 Blanco Solar Dogo Argentino kennel
We have a home kennel. All our dogs are living next to us and our friends as members of family. Our breeding dogs are carefully selected, they are Winners of dogshows and excellent dogs. Our puppy owners are our friends as well. We do our best to support them in everything.
Dogo Argentino