Dog Breeders > France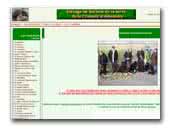 Elevage de Barbets de la serve de la Chapelle d'Alexandre
The Barbet is a French breed of water retrievers. It is the ancestor of many breeds we know today (Griffon Korthals, Briard, and some of the diminutive dogs such as the Bichon and the Poodle. It is a lovely companion, calm,playful, close to his masters and non-allergenic.
French Water Dog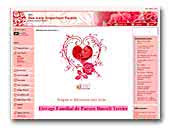 Elevage des Very Important Parson
Elevage Familial de parson russell terrier. Sérieux et qualité de vie des chiens et chiots garantis. Pas de chenils Chiens d'exposition primés et soumis à des épreuves de travail.
Parson Russell Terrier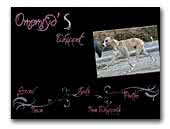 Omemryd's-Whippet-Kennel
Elevage Omemryd's, chiens de race Whippet, chiens, chien, chiots, chiot, localisation géographique: 14790 Mouen Normandie, Bretagne, France, Pays de la loire, Paris, region parisienne.
Whippet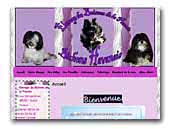 Elevage du Buisson de la Passée - Havanese
We are an havanase breeder in France and we participate in exhibitions. Our dogs live with us at home.
Havanese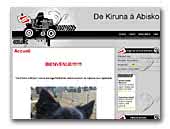 De Kiruna à Abisko - Elevage familial
de Chiens Suédois de Laponie
Elevage familial de Chiens Suédois de Laponie. Chiots inscrits au Lof, pucés, vaccinés et socialisés.
Swedish Lapphund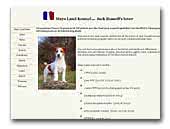 Mayo Land Jack russell
Chantal Leclercq is a specialist of Jack russell : health, excellent conformation, temeperament. A selective breeding program based on the gold colonial australian lines. My breeding programm including controls for Patella-luxatie, PRA, Cataract, Lens luxatie (all my production is free of PLL), tests BAER. And all the puppies are eyes tested before their departure.

Mayo Land is proud to be the : 2 WW (2003, 2005), 3 res WW (2007 et 2003 et 2002), 1 junior WW (2002) & 1 best puppy at the ww 2003, 3 european winners (2002 et 2004), 2 junior european winners (2005 et 2003), 4 res european winners (2006, 2005 et 2002), INTERRA 2005 et 2010, Junior INTERRA 2005 et 2009.
Jack Russell Terrier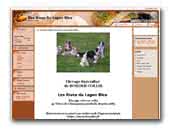 Berger Du Caucase Des Rives du Lagon Bleu
Propriétaire de Berger du Caucase pour la Garde de notre Propriété et de notre Elevage , ainsi que pour le Show, car nous aimons beaucoup les Expositions Internationales.

Nous élevons depuis 26 ans avec passion et avons découvert le Caucase il y a de nombreuses années. Nous sommes toujours à la recherche des meilleurs chiens et des meilleurs origines . Portée occasionnelle et sur réservation Visitez notre site web et soyez les bienvenues
Caucasian Shepherd Dog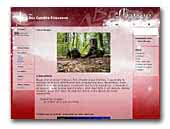 Elevage Des Comtés Séquanes
Elevage privilégiant Santé et Qualité! (Rx Dysplasie, test ADN,TAN,CSAU(Obéissance),écho cardiaque,exposition canine).
Great Dane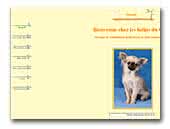 les lutins du Golfe
élevage de spitz et chihuahuas
Petit élevage situé au début de la presqu'île de Rhuys en Morbihan, nous élevons dans la tendresse et l'amour de merveilleux petits chiots spitz et chihuahuas que vous pouvez venir voir sur rendez-vous. Vous y trouverez sûrement votre futur compagnon.
Pomeranian
Chihuahua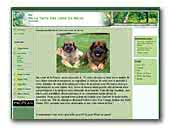 Leonbergs de la Terre des Lions du Berry
Elevage familial de Léonberg situé au centre de la France, nous élevons nos chiens au coeur du Berry en pleine liberté, amateur de grand gabarit notre male reproducteur Balkan mesure 85 cm au garrot pour 85 kg et autant d'amour au kilo !
Leonberger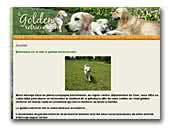 LE CROT GALOP
Elevage de Golden Retriever
Notre élevage de golden retriever se situe en région centre à 2 h de paris.l'association du golden retriever et du bouvier bernois sont les deux races principales de notre activité d'éleveur.
Golden Retriever
« Prev 1 2 3 4 5 6 7 8 9 10 11 12 13 14 15 16 17 18 19 20 21 22 23 24 25 26 27 28 29 30 31 32 33 34 35 36 37 38 39 40 41 42 43 44 45 46 47 48 49 50 51 52 53 54 55 56 57 58 59 60 61 62 63 64 65 66 Next »