Dog Breeders > France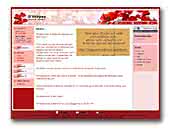 AKIRPAP
Elevage familial de Dogue de Majorque/Ca de Bou Sud de la France.
Majorca Mastiff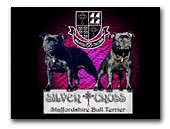 Silver Cross Kennel
Silver Cross Kennel staffordshire bull terrier black, black brindle, blue and white staffords.
Staffordshire Bull Terrier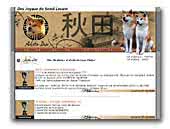 DES JOYAUX DU SOLEIL LEVANT Akita Inu
Breeding family to extraordinary: AKITA BEST OF FRANCE IN 2007, Vice European champion 2008, champion of France, Luxembourg, Monte Carlo, Internationnal, Macedonia, Montenegro, Best in Show in National Livestock. A breeding passion, in France near Bordeaux.
Akita Inu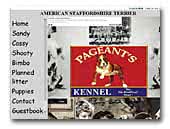 Pageant's American Staffordshire Terrier
We work on the Old Original Bloodlines (X-Pert, Old Ruffian, Rolls ...)
American Staffordshire Terrier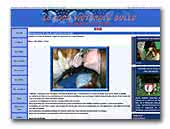 Loch Victoria's bulls
We breed Bulldogs in the north of France. We have sometimes puppies available for loving homes. We hope that you will enjoy your visit, let us know !!
English Bulldog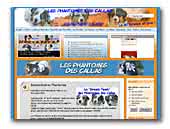 Les Phantomes des Callas
Bergers Australiens
Breeders of Australian shepherd in the center of France.
Australian Shepherd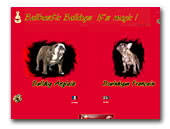 Bullbastic Bulldogs
We are breeding quality bulldogs along four generation. Our dogs are based on Kelloe, Iceglint & Hobtop english blood lines. We put great accent for the genetic, health, and familly abiality. To see more about our dogs, welcome our website!
English Bulldog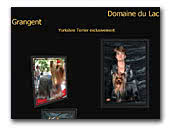 Domaine du Lac Grangent
Yorkshire Terrier
Yorkshire Terrier du Domaine du Lac Grangent, petite élevage familial, chiots de qualité, élevé avec amour passion et professionalisme. Sélection caractère, santé et beauté.
Yorkshire Terrier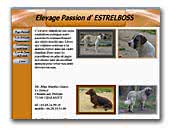 Elevage d'Estrelboss
Nos chiens vivent en meute, autour de nous et avec nous, dans la maison et dans le grand jardin. Des Beaucerons, des Caes da serra da Estrela, des Caes de Gado Transmontano et des Teckels. Notre but avoir des chiens bien dans leur tete et en bonne santé, ainsi les futurs bébés feront la joie de leur nouveau maitre.
Serra da Estrela Mountain Dog
Căo de Gado Transmontano
Dachshund
Beauceron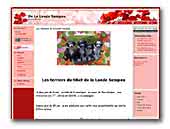 Elevage familial de La Lande Sempau
Elevage familial de Terrier du Tibet situe en France, au Pays Basque. Selection, beaute, sante et caractere. Parents indemne tares occulaire et dysplasie. Nombreux champions dans les pedigrees. Membre du CCTF.
Tibetan Terrier
« Prev 1 2 3 4 5 6 7 8 9 10 11 12 13 14 15 16 17 18 19 20 21 22 23 24 25 26 27 28 29 30 31 32 33 34 35 36 37 38 39 40 41 42 43 44 45 46 47 48 49 50 51 52 53 54 55 56 57 58 59 60 61 62 63 64 65 66 Next »