Dog Breeders > France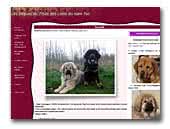 LIONS DU NAM TSO Tibetan Mastiff
Welcome to my family kennel.
Tibetan Mastiff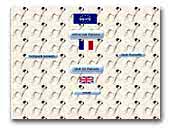 parsonrussellterrier.com
Parson Russell Terriers from top English lines for pets, showing or working. We are English breeders living in France who have been breeding terriers for twenty years. Parsons are our speciality; we have some of the best lines in the world in our dogs (Trumpmoor, Ardencote & Barsetta) which are directly descended from the original terriers bred on the moors of South West England. All our puppies come vet-checked, well socialised & wormed and have inherited loving well-balanced temperaments. We are happy to export - contact us to find out if your home country has any special requirements.

Nous sommes des éleveurs anglais, domicilés en France. Nous sommes dévoués aux nos terriers que nous élevons depuis une vingtaine d'années. nos Parons sont importés d'angleterre et ils descendent des terriers originals qui chassaient sur les landes du sud-oeust angleterre depuis le 19ième siècle. Tous nos chiots sont vendus avec des garanties et un examen véto. Contactez-nous pour des infos en concernant l'exporte.
Parson Russell Terrier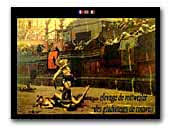 Des gladiateurs de rottweil
Rottweiler kennel in south of France. Sales of puppies with worldwilde shipping. We use the best bloodlines to give you the best of rottweiler!
Rottweiler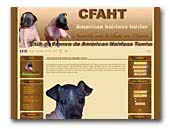 Club de France du Américan Hairless Terrier
Adrien de l'élevage valentino (république tchèque) est le premier a être arrivé en France, puis une petite copine est venu rejoindre Adrien (Ashlet) de l'élevage Allemand (Magic-hairless) Merci à ces deux élevage qui nous ont fait confiance.

Nous avons créer un club pour le AHT en France, nous espérons que cette superbe race fera le plaisir de beaucoup de Français, surtout ceux qui ne peuvent avoir de compagnon du à l'allergie du poil, Venez visiter et poser des questions sur cette race par notre forum.
American Hairless Terrier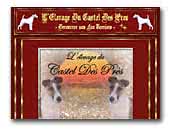 L'élevage Du Castel Des Près
Welcome Site of Fox Terrier Smooth.

Bienvenue, l'élevage Du Castel Des Près vous présente ses fox-terriers à poil lisse.
Fox Terrier Smooth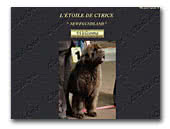 DE L'ETOILE DE CYRICE
Visitez notre site et découvrez au travers de nombreuses photos, nos magnifiques Terre-neuve noirs, bruns et blancs et noirs. Informations sur nos portées actuelles et à venir. Nous vous souhaitons une agréable visite.

Visit our site and discover through many photographs, our splendid Newfoundland black, brown and white and black. Information on our current ranges and to come. We wish you a pleasant visit.
Newfoundland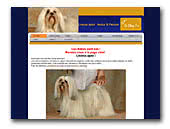 Lhassa Apso De Ziling Tso
Nous sommes un petit élevage familial. par cette Nous les élevons avec amour et passion en famille.
Lhasa Apso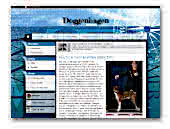 DOGGENHAGEN
I am expecting for the end of april 2008 a litter of Aidis (chiens de l'Atlas) between: UDFEL D'ARAVAL (female) World champion 2006 in Poznan (Pol), European champion in Tulln (Austria) in 2005 and in Zagreb (Croatia) in 2007, International, France, Belgium, Luxemburg, Netherlands, Germany VDH, Italy, Denmark, Croatia, Poland champion, with OUZRO DE LA BAUME CROMAGNON, International, France, Belgium, Luxemburg, Morocco champion.
Aidi / Atlas Shepherd Dog
« Prev 1 2 3 4 5 6 7 8 9 10 11 12 13 14 15 16 17 18 19 20 21 22 23 24 25 26 27 28 29 30 31 32 33 34 35 36 37 38 39 40 41 42 43 44 45 46 47 48 49 50 51 52 53 54 55 56 57 58 59 60 61 62 63 64 65 66 Next »