Dog Breeders > France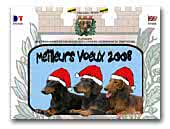 Trois mages de paladines et Dom teckel
Wire, smooth and long haired daschunds. Only miniature and Kaninchen. Many champions, many results in Germany, france, luxembourg ... World Winners ... Puppies and young dogs available for show home. Our boys are available at stud!
Please contact us for more information
Teckel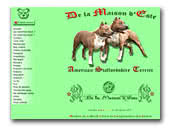 Elevage de la Maison d'Este
l'élevage de la Maison d'Este, 14 ans d'expérience et de passion. Venez découvrir notre site et apprécier nos chiens, leur descendance, plus de 600 photos, les pedigree, les résultats d'expo, nos chiots disponibles, ...
Numéro éleveur: 594608 / Numéro d'affixe: 056475
American Staffordshire Terrier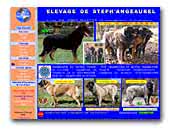 L'Elevage DE STEPH'ANGEAUREL
Căo da Serra da Estrela
L'Elevage DE STEPH'ANGEAUREL axé sur la QUALITE et non sur la QUANTITE a remporté depuis 1985 plus de 400 titres, trophées et récompenses. CHAMPION DU MONDE JUNIOR 2006 - VICE CHAMPION DU MONDE 2006 - VICE CHAMPION D'EUROPE CHAMPION DE FRANCE - CHAMPION INTERNATIONAL - CHAMPION DE LA MEITERRANEE - CHAMPION DE MONACO - CHAMPION DE POLOGNE. CHAMPION DE CROATIE - MEMBRE du CAMILA (Club des amateurs de Molossoîdes Ibériques et Latino-Américains) Prochaine portée prévue 1er janvier 2008 avec un étalon Ibérique UYLOW DO VALE DO JUIZ X FALBALA DO CABECO DO SEIXO; Les réservations sont ouvertes et il y a actuellement 2 males et 1 femelle de réservés.
Serra da Estrela Mountain Dog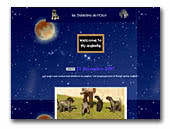 Des Diablotins de l'Ozon Kennel
Breeding located in the south of France, we have bred Kerry Blue Terrier during 30 years and we breed actually Cesky Terrier and Black Miniature Schnauzer. Photos of our dogs and pedigrees in Kerry Blue, Cesky and Schnauzers.
Kerry Blue Terrier
Cesky Terrier
Miniature Schnauzer Black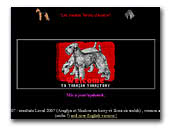 Des Hautes Terres d'Avalon kennel
Amateur breeding located in France, we bred since 10 years kerry blue and welsh terriers for shows and company. Photos results and pedigrees of our dogs.
Kerry Blue Terrier
Welsh Terrier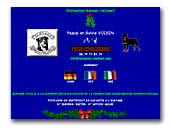 DOMAINE D'HALLIWELL
ROTTWEILER KENNEL
Rottweiler kennel from France. We breed show quality Rottweilers.
Rottweiler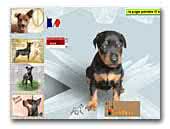 Des Pinscheboules - Pinscher Nain
Elevage familiale de pinscher nain, sélection caractère et beauté, origine italienne.
Miniature Pinscher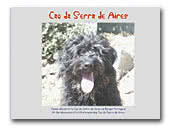 Les Gardiens de la Houlette
A la decouverte du Cao da Serra de Aires chien peu connu en France.

At the discovery of a little known dog Cao da Serra de Aires.
Portugese Sheepdog
« Prev 1 2 3 4 5 6 7 8 9 10 11 12 13 14 15 16 17 18 19 20 21 22 23 24 25 26 27 28 29 30 31 32 33 34 35 36 37 38 39 40 41 42 43 44 45 46 47 48 49 50 51 52 53 54 55 56 57 58 59 60 61 62 63 64 65 66 Next »