Dog Breeders > Germany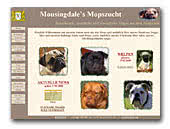 Mousingdale's Mopszucht
Liebevolle Zucht mit Herz und Verstand.

Auf unserer Website finden sie alles über unsere Hunde, aber auch noch ein bisschen mehr:-) So gibt es bei uns auch Gedichte, Sachen zum Schmunzeln, Wissenswertes über Gesundheit und Ernährung, und viele, viele Bilder ...
Pug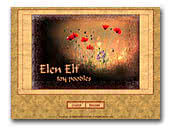 ELEN ELF Toy Poodles Kennel
Toy Poodles Kennel ELEN ELF - small and quality breeding of toy poodles black, white, apricot and red colors.
Poodle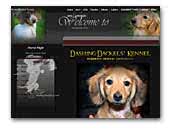 Dashing Dackels' Kennel
We have been breeding miniature dachshunds for pet, show or breeding for over 20 years. We have champion lines such as Ralines and Sniff N' Tell. Our specialty here in Germany are the English Cream and piebalds dachshunds. All of our dogs are raised under foot and not in kennels or kennels.
Miniature Dachshund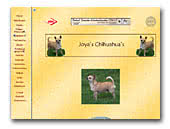 Joya's Chihuahuas
We Breed chihuahuas in Short and Long Hair our Breedanimals are healthy and Of strong character They are all PL 0/0 our animals live with us in the family and they are very good in the being. Please, my homepage looks at you there you can get to know more about us.
Chihuahua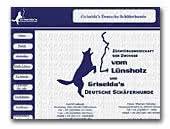 Griselda's Deutsche Schäferhunde
Our goal is it to breed healty and powerful German shepherds with great working abilities. Other than that, on our for sale pages, you can find many adult dog, for every purposes available for sale.
German Shepherd Dog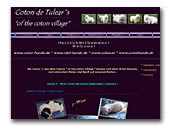 Kennel of the coton village
Breed from Coton de Tuléar´s. We have sametimes puppies. We are breed in the IRJGV Germany. My Puppies get Pedigree, Healte Paper and Puppies Welcome Pakets.
Coton de Tuléar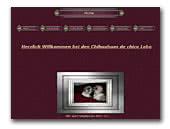 de chico Lobo Chihuahua
Wir möchten Ihnen unsere kleine Liebhaberzucht vorstellen. Wir haben ab und an bestens geprägte und sozialisierte Chihuahua Welpen an geeignete Liebhaber abzugeben.Unsere Hunde leben in und mit der Familie zusammen. Unsere Welpen wachsen liebevoll inmitten unserer Familie auf. Selbstverständlich gehören Garten und Welpenspielplatz dazu.

Wenn Sie Interesse an einem unserer Chihuahua haben, können Sie sich jederzeit mit uns in Verbindung setzen, wir beantworten gerne Ihre Fragen und freuen uns auf Ihren Besuch.

Wir sind Mitglied im  VDH / FCI.
Chihuahua
« Prev 1 2 3 4 5 6 7 8 9 10 11 12 13 14 15 16 17 18 19 20 21 22 23 24 25 26 27 28 29 30 31 32 33 34 35 36 37 38 39 40 41 42 43 44 45 46 47 48 49 50 51 52 53 54 55 56 57 58 59 60 61 62 63 64 65 66 67 68 69 70 71 72 73 74 75 76 77 78 79 80 81 82 83 84 85 86 87 88 89 90 91 92 93 94 95 Next »