Dog Breeders > Germany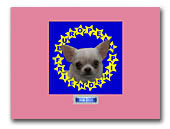 European Friendship Chihuahuas
Short and long hair Chihuahuas. We are breeding with excellent lines.
Chihuahua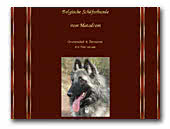 vom Motodrom - Groenendael & Tervueren
Groendael & Tervueren since 1982.
Belgian Shepherd Dog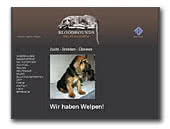 del Purgatorio - Bloodhound Kennel
Bloodhound Breeder in Germany breeding with healthy and robust American and European dogs. Visits to our kennel are very welcome, and we offer services like shipping, organizing transport according to import regulations of your country and keeping the dog for quarantine periods. Conctacts are welcome in German, English, French and Italian by email or phone.
Bloodhound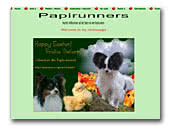 Papirunners
Small Papillonkennel in Germany with special international bloodlines. We love show and breed. You are invited to our website, you are welcome to visit my side.
Papillon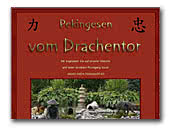 Pekingesen vom Drachentor
Hier stellen wir Ihnen unsere kleine Hobbyzucht vor.
Pekingese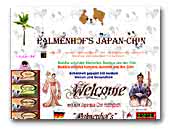 PALMENHOF'S Japan-Chin
Alles und noch ein wenig mehr über diese zauberhafte Rasse, erfahren Sie auf unserer Homepage. Wir lade Sie aufs herzlchste zu einem Rundgang ein.
Japanese Chin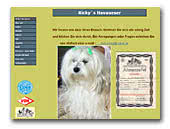 Ricky's Havaneser
Rickys Havaneser grüssen aus Berlin.
Bichon Havanais
« Prev 1 2 3 4 5 6 7 8 9 10 11 12 13 14 15 16 17 18 19 20 21 22 23 24 25 26 27 28 29 30 31 32 33 34 35 36 37 38 39 40 41 42 43 44 45 46 47 48 49 50 51 52 53 54 55 56 57 58 59 60 61 62 63 64 65 66 67 68 69 70 71 72 73 74 75 76 77 78 79 80 81 82 83 84 85 86 87 88 89 90 91 92 93 94 95 Next »