Dog Breeders > Hungary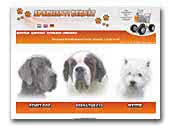 Aparhanti Bernát kennel
Great Danes blue and black, West Highland White Terrier.
Great Dane
West Highland White Terrier

Spirit of Storm
American Staffordshire Terrier
We breed American Staffordshire Terrier. Health, anatomy, temperament ...
American Staffordshire Terrier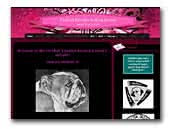 Pinkbull Estrellas Bulldog Kennel
Bulldog kennel located in Hungary, specialized in show bulldog breeding. "See the World in PINK!"
English Bulldog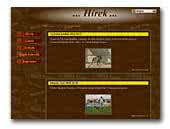 Black Argos Kennel
New website and new dogs.
French Bulldog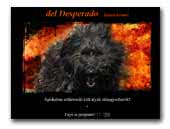 Desperado Briards
Our briardkennel is located in Hungary, in Center-Europe, close to Budapest. We have beautiful and healthy briards with lovely character. Our dogs life with close contact in our family life.

We have been breeding briards since 2000. Our dogs have french selection (cotation 4), and any other results from specialist judges. All of them have working certificates. Don't hesitate to contact me for more information or visit us online at our homepage!
Briard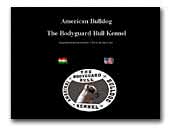 The Bodyguard Bull Kennel
American Bulldog breeding, mating and puppies to sale.

Amerikai Bulldog tenyésztés, fedeztetés, eladó kölykök.
American Bulldog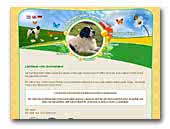 vom Sonnenland Landseer
Wir stellen uns, sowie unsere Hunde vor und nebenbei erfahren Sie noch paar weitere interessante Dinge. "Der beste Freund des Menschen ist der Hund".
Landseer
« Prev 1 2 3 4 5 6 7 8 9 10 11 12 13 14 15 16 17 18 19 20 21 22 23 24 25 26 27 28 29 30 31 32 33 34 35 36 37 38 39 40 41 42 43 44 45 46 47 48 49 50 51 52 53 54 55 56 57 58 59 60 61 62 63 64 65 66 67 68 69 Next »