Dog Breeders > Hungary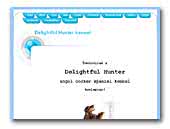 Delightful Hunter
english cocker spaniel kennel
English Cocker Spaniel kennel in Hungary.
English Cocker Spaniel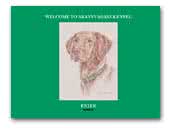 Aranyvadász Vizslas
Our kennel is located in North-East Hungary, working with Old Hungarian lines and producing dual-purpose Hungarian Pointing Dogs in their Country of Origin for the showring and working homes.
Hungarian short-haired Pointing Dog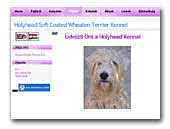 Holyhead
Soft Coated Wheaten Terrier Kennel
Látogassa meg a Holyhead soft coated wheaten terrier tenyészetem honlapját.
Irish Soft Coated Wheaten Terrier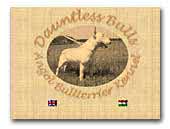 Dauntless Bulls Bullterrier Kennel
Dauntless Bulls Bullterrier Kennel from Hungary.
Bull Terrier

Köd-hegy Dachshund
Standard dachshund kennel - Passz v.Golf and Faworek Basta.
Dachshund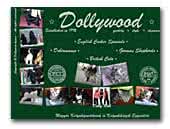 Dollywood Kennel
Kennel of the Year in 2003! Quality, style, elegance!

High qualitative english cocker spaniel, dobermann kennel! English cocker spaniels for shows, hunting and family pet! Dobermanns for shows, work and family pet!
English Cocker Spaniel
Dobermann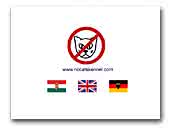 NO CATS Kennel
The main thing is the dog

I'm not the man of words, people who know me, know this fact about me. Becouse of that I want to start my introduction with a citation:

"You are responsible, forever, for what you have tamed." (Antoine de Saint-Exupéry)

I feel it real and traceable. I have been working with dogs for 20 years. In this time my life changed and bekame perfect.

In the life of everybody who occupies with dogs, there is a dog, or maybe some dogs with big letters. A dog, who is a beautiful, determinative part, eternal memory for him. A dog, about you think always with admiration. I know this feeling. It is a beautiful experience! I am working with dogs to feel this feeling.

I want to breed dogs like this. My aim is, that more and more people can join this feeling and experience. These dogs make our days more beautiful. This world more sopportable.

The most people who have dogs, love dogs. I want to keep contact with such people. We will understand eachother with them very good.

I wish for all people with dogs nice time!
 Rente Róbert
Golden Retriever
Canary Islands Mastiff
Black Terrier
« Prev 1 2 3 4 5 6 7 8 9 10 11 12 13 14 15 16 17 18 19 20 21 22 23 24 25 26 27 28 29 30 31 32 33 34 35 36 37 38 39 40 41 42 43 44 45 46 47 48 49 50 51 52 53 54 55 56 57 58 59 60 61 62 63 64 65 66 67 68 69 Next »