Dog Breeders > Hungary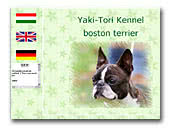 Yaki-Tori boston terriers
Boston terrier kennel in Hungary. Our dogs are family members and succesful show dogs too. Quality puppies occasionally for pet, breed or show.
Boston Terrier

Zalaparti Berni Kennel
Bernese Mountain Dog kennel in Hungary.
Bernese Mountain Dog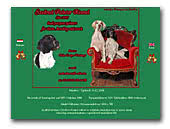 Szedresi Pointers
Quality english pointers for show, breeding and work.
English Pointer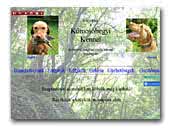 Kömosóhegyi Wirehaired Vizsla Kennel
Wirehaired Vizslas for hunters.
Hungarian Wirehaired Vizsla
« Prev 1 2 3 4 5 6 7 8 9 10 11 12 13 14 15 16 17 18 19 20 21 22 23 24 25 26 27 28 29 30 31 32 33 34 35 36 37 38 39 40 41 42 43 44 45 46 47 48 49 50 51 52 53 54 55 56 57 58 59 60 61 62 63 64 65 66 67 68 69 Next »