Dog Breeders > Hungary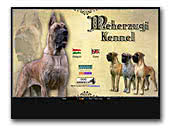 Méherzugi Great Dane kennel
I have founded my breeding on the fawn bitch bought in 1992 as a pup in Poland. She was Interchampion, Hungarian Junior Champion, Hungarian Champion and many times Hungarian Club Winner Fantasy Fiesta Volarius.

Fiesta, she fascinated everybody with her wonderful type, appearance and with her fantastical results of the Shows. For me she was my first real show dog THE GERMAN DOG. That time I didn't even think, that I should become a breeder, but indeed She determined defenitively my life with dogs.

Fiesta has met the expectations not only on the shows, but in the breeding too. Her genetical background is founded on the concentration of Frenc-German lines determinig the breedig of germand dogs in Europe. This has resulted in the birth of stable, healthy offsprings of very good type and her daughters of different covering males have added to my fame.

In a year 1-2 litter is born in my kennel asthink it's the most important the given bitch to be get covered by a male matching her the most and having the least faults. On this result by all means excellent offsprings will be born, whom the breeding can be carried on with.

Exclusively I take on only such covering of bitches from which I would keep offsprings for me too. My dogs are brought up as family members, in love and are kept free. Kennel can only to be seen provisionally in my garden. The owners of my dogs of my breeding I help in everything (keeping, training, shows etc), but the most important for me is keeping my dogs either for breeding, or for hobby, the owner should keep the dog well and confortable, because only in this way will all be happy. In the course of the years l have had friendly connections with the owners of my dogs.

For refreshing of the blood line of the breeding of german dog in Hungary l am the owner of a fawn bitch HJCH, Derby Winner'04. Ungaria des Petites Vernieres and Ambré des Princes de Cocagne born in France. On the ground of my systematic, well thought over breeding work a very great number of my dogs have achived good results: Champion, Winner ot the Club, Classe Winner in European Shows, Young EuDDC etc. In innumerable countries of Europe there are my dogs living. As we have returned home from many-many high ranking Shows in abroad with winner titles, the foreigner breeders of fame recognise the German dogs bred by me.
brindle & fawn Great Danes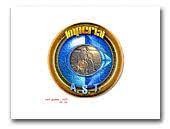 Imperial American Staffordshire Terrier
We are breeding quality dogs along four generation. Our dogs based on Sindelar's, Barberycoast, and Wood's lines. We put great accent for the genetic, health, and working abiality. To see more about our dogs, welcome our website!
American Staffordshire Terrier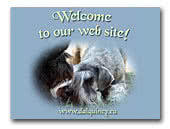 Kennel of Daiquincy
p/s Standard Schnauzers for show and sport (agility, obedience, etc.), results, photos, puppies and more ...
Schnauzer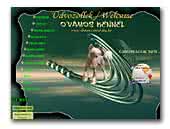 O'Vamos - Chinese Crested Dog
We are a Small Breeder Of Quality Chinese Crested for show and pet. All of our puppies are always Champion sired and most are Champion dam. We include a Health Guarantee, Current Shots, Microchipped, Pedigree And Pictures. Info: homepage.
Chinese Crested Dog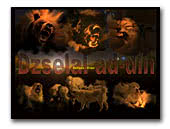 Dzselal Ad -Din Kennel
Középázsai Juhászkutya Kennel

Central Asian Ovcharka kennel.
Central Asia Shepherd Dog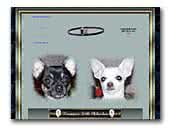 Little Keresztúri Little Chihuahua
Chihuahua kiskutyák, képek, leírások, egyéb fontos dolgok ...
Chihuahua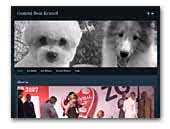 Gummi Bears Shetland Shepdog
and Bichon Frise kennel
Gummi Bears kennel is a hobby kennel with high priority in health, appearance and character. We breed lovely, elegant bichon frises, and American type, shelties Located in South of England and Hungary. Puppies from our kennel go to loving pet home only.
Bichon Frise
Shetland Sheepdog
« Prev 1 2 3 4 5 6 7 8 9 10 11 12 13 14 15 16 17 18 19 20 21 22 23 24 25 26 27 28 29 30 31 32 33 34 35 36 37 38 39 40 41 42 43 44 45 46 47 48 49 50 51 52 53 54 55 56 57 58 59 60 61 62 63 64 65 66 67 68 69 Next »