Dog Breeders > Hungary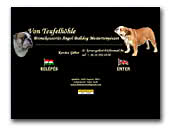 Von Teufelhöhle - English Bulldogs
Home of 16 champion Bulldogs and a Euorpean Junior Winner! Males are availabla at stud, puppies for sale! Visit our website!
English Bulldog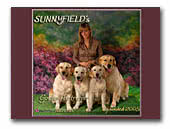 SUNNYFIELD'S Golden retriever kennel
The Sunnyfield's kennel is home of five champions.
'OWNED WITH LOVE, BRED WITH CARE, SHOWN WITH PRIDE'
Visit our website!
Golden Retriever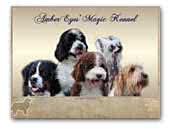 AmberEyes' Magic
From the love of Dogs

AmberEyes' Magic kennel - is a small kennel, located in Hungary. We are working with Bernese Mountain Dogs, Grand Basset Griffon Vendéen, Chinese Crested, Portugese Water Dog. It's our hobby and passion!
Bernese Mountain Dog
Chinese Crested Dog
Grand Basset griffon vendéeng
Portuguese Water Dog

Xander's Hill Hunter
A Male Called Xander's Hill Hunter From Hungary.
Bernese Mountain Dog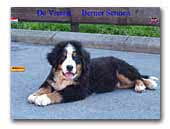 De Vienne - Berner Sennen
Bernese kennel since 1999 "De Vienne" My studmales, my bitches and photo's.
Bernese Mountain Dog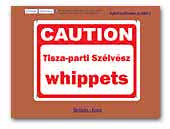 Tisza-parti Szélvész whippets
Tisza-parti kennel from Hungary since 1985.
Whippet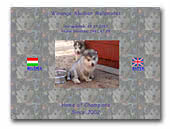 Winanga Kennel - Alaskan Malamutes
Winanga Alaskan Malamute kennel strives to breed healthy and beautiful malamutes. We work with American bloodlines from topkennels like Wild Wind, Nanuke, Sno Klassic, Kasaan and Atanik. Feel free to visit our page and contact us.
Alaskan Malamute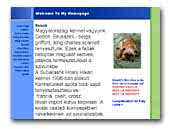 Subarashil Hoshi Hikari Kennel
We are breeding with import French, Finnish, Belgian, American, Czech, German dogs from the best kennels. They have excellent bloodlines. They are, champions, inter champions, European winners. We always try to breed the best.

Our puppies have breed, show qualities. They are growing up in family surrounding ... we don't breed them in kennels ...
King Charles Spaniel
Belgian Griffon
Brussels Griffon
Coton de tulear
Yorkshire Terrier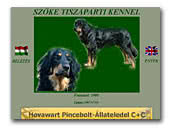 SZŐKE TISZAPARTI KENNEL
Hovawart kennel in Hungary.
Hovawart
« Prev 1 2 3 4 5 6 7 8 9 10 11 12 13 14 15 16 17 18 19 20 21 22 23 24 25 26 27 28 29 30 31 32 33 34 35 36 37 38 39 40 41 42 43 44 45 46 47 48 49 50 51 52 53 54 55 56 57 58 59 60 61 62 63 64 65 66 67 68 69 Next »