Dog Breeders > Hungary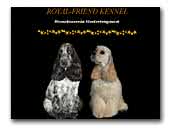 Royal-Friend Kennel
Royal-Friend English & American Cocker Spaniel.
English Cocker Spaniel
American Cocker Spaniel

Xander's Hill Harry Berner Sennenhund
Greetings my website, Harry excellent pedigree, and result, he breeding. See my website, enjoy!
Bernese Mountain Dog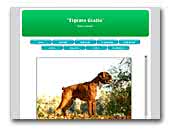 Tigrato Giallo Boxer kennel
Boxer kennel from Hungary.
Boxer

von Swissy kennel
I ask view my website! Berner sennenhund kennel for fifteen years!
Bernese Montain Dog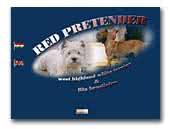 Red Pretender Kennel
Kennel Fila Brasileiro in Hungary. Brasilien - Portugal - Espanol - Nederlanden bloodline. Photo gallery, results of the shows. A number of reserve. Europen champion,Inter Champion, Junior - Adult Club winner, Hungarian Years winner, etc ...
Puppy for sale from champion parents.
West Highland White Terrier
Fila Brasileiro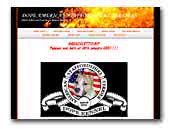 DOPE American Staffordshire Terrier
American staffordshire terriers from Hungary.
American Staffordshire Terrier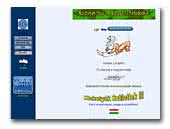 Q-RRENS von Hungary
Welcome to our site! We are breeding show-quality wirehaired dachshunds in Hungary. Please visite ourpage, and take a look at our beloved dogs, maybe you will find here your future puppy!
Wirehaired Dachshund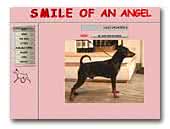 Smile of an Angel
Miniature Pinscher kennel
Miniature Pinscher kennel in Hungary. Welcome to visit our site! We hope all fan of this lovely breed will enjoy it!
Miniature Pinscher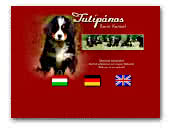 Tulipános Berni Kennel
Bernese Mountain Dog Kennel in Hungary.
Bernese Mountain Dog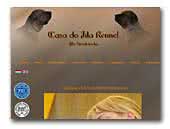 Casa do Fila Kennel
Hungarian Fila Brasileiro Kennel.
Fila Brasileiro
« Prev 1 2 3 4 5 6 7 8 9 10 11 12 13 14 15 16 17 18 19 20 21 22 23 24 25 26 27 28 29 30 31 32 33 34 35 36 37 38 39 40 41 42 43 44 45 46 47 48 49 50 51 52 53 54 55 56 57 58 59 60 61 62 63 64 65 66 67 68 69 Next »