Dog Breeders > Netherlands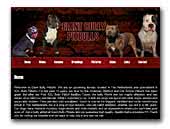 Giant Bully Pitbulls
We are a small kennel located in the netherlands and are specialized in xtra large bully pitbulls ...
American Pit Bull Terrier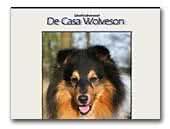 Sheltiekennel De Casa Wolveson
Welcome to Kennel 'De Casa Wolveson'!

We are a small sheltiekennel in the Netherlands. You can meet our Shelties on our website. Puppies are born and raised in our bedroom, and move into our living room at 3 weeks of age. We try to breed sound and healthy shelties with a good temperament.

The small size of our kennel allows us to ensure that each puppy is properly socialized. Each puppy, no matter whether destined for the show ring or for a family companion, receives the same loving care. We provide ongoing support to all buyers and hope to continue to serve this lovely breed. For additional information please visit our website.
Shetland Sheepdog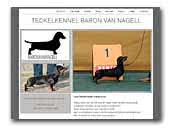 Teckelkennel Baron van Nagell
Teckelkennel Baron van Nagell. Dutch kaninchen dachshund breeder.
Dachshund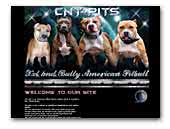 CNT-PITS xxl bully pitbull
Cnt-pits is an American pitbull terrier kennel which is located in the Netherlands. Cnt-pits is not a typical or traditional American pit-bull terrier kennel. We are specialized in breeding XXL sized American pit bull terriers,which have big blocked heads,ripped up bodies,great muscle mass,heavy bones and an overall proportional look, combined with an awesome temperament.

We only breed with the best bloodlines from the best kennels and breeders from the USA. The American pitbull terrier has got a bad reputation over the past few years due to people who bought them to reinforce their own machoism or people who used them for aggresive purposes. Those people-with their wrong intentions-gave the pitbull a bad name. Our filosofy of breeding is opposed to this kind of usage of this wonderful and beautiful dog. All of our dogs are always living inside of our house instead of kennels outside. All of the puppies we breed will grow up in our family life and are used to live amongst our children.

All puppies are born indoors,in our own house,so they will be socialized from the moment they are born till they leave us to go their new homes. Each day we spend al lot of familiy time with our dogs and their puppies; our goal is to breed the perfect pitbull for families with children. This will guarantee that all of our dogs are perfectly socialized once they leave our kennel. All our dogs are UKC (united kennel club)registrated. We always use a so called 'puppy contract'. We want to keep in touch with the new owners of our dogs,to be able to follow the puppies we've bred and to see how they grew up and how they are treated. Whenever possible we will answer all of your questions in an honest way and are glad to talk to each owner or future owener. So please feel free to contact us with any question, anytime.

Kind regards
American Pit Bull Terrier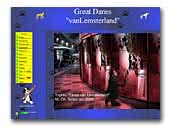 van Lemsterland - Great Danes
De mooiste doggen.
Great Dane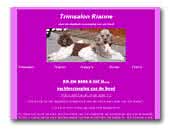 Trimsalon Rianne
harlekin standard poodle and lhasa apso
Breeder of harlekin standard poodle and lhasa apso.
Poodle
Lhasa Apso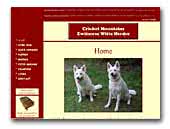 Cricket Mountains
Kennel van Zwitserse Witte Herder, incidenteel een nestjes.
White Swiss Shepherd Dog
« Prev 1 2 3 4 5 6 7 8 9 10 11 12 13 14 15 16 17 18 19 20 21 22 23 24 25 26 27 28 29 30 31 32 33 34 35 36 37 38 39 Next »