Dog Breeders > Netherlands


Von Reifra
Japan Chins in the Netherlands. FCI Japan Chins in all 3 colours. Show results pedigree and some time babies.
Japan Chin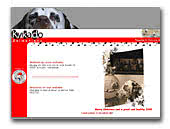 Kykado Dalmatians
Kykado Dalmatians, home of Alphadirato Glitter Girl , Rocca Al Mare Donatella & Laguna Dios Duran Duran. We are living in the eastern part of the Netherlands.
Dalmatian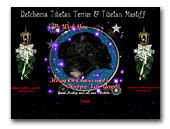 Detchema Tibetan Terriers
and Tibetan Mastiffs
We are proud to have this wonderful breeds our Tibetan Terrier and Tibetan Mastiff. We live up in the North from The Netherlands near wood and Sea. Our dogs are our children and we love them very much. And if we have a litter are home rased litters, our puppies love TV, Radio and all the usual things and live in our livingroom.

Your always welcome to contact us for about our Tibetans
Kind Regards
Geert & Foekje and all Tibetans from Detchema
Tibetan Terrier
Tibetan Mastiff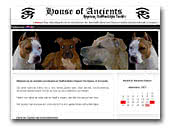 House of Ancients
American Staffordshire Terriers
Home-raised companion and show quality puppies only. Bred for gentle temperament, excellent type and sound movement.
American Staffordshire Terrier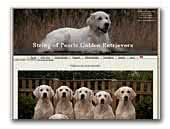 String of Pearls
A small kennel in the north-west of The Netherlands. Our site is about our precious Goldens. Here you can find our dogs, breeding plans, lot's of pictures and much more!
Golden Retriever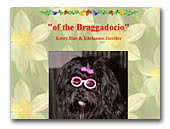 of the Braggadocio
Kerry Blue and Tibetan Terrier
Small kennel with show and agility dogs of Kerry Blue terriers and the Tibetan Terriers.
Kerry Blue Terrier
Tibetan Terrier
« Prev 1 2 3 4 5 6 7 8 9 10 11 12 13 14 15 16 17 18 19 20 21 22 23 24 25 26 27 28 29 30 31 32 33 34 35 36 37 38 39 Next »