Dog Breeders > Poland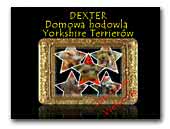 DEXTER - Yorkshire Terrier
Domowo - tapczanowa Hodowla Yorkshire Terrierów. Nasze pieski "żyją" na tapczanach - nie w klatkach!
Yorkshire Terrier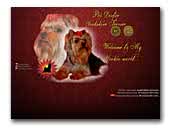 ProDEXTER - Yorkshire Terrier
Yorkshire Terrier Breeding. Hello to all fans and admirers of dogs Yorkshire Terrier breed.
Yorkshire Terrier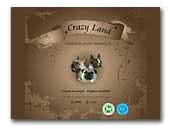 Crazy Land
Boston Terrier, Mops, Buldog Francuski
Boston Terrier, Mops, Buldog Francuski, reproduktory, szczenięta. Pieski do towarzystwa wypełniają nam czas, maluchy są jak nasza rodzina.
Boston Terrier
French Bulldog
Pug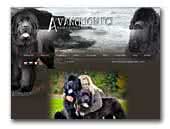 Avanglion FCi Newfoundland
Avanglion FCi Newfoundland - Hodowla psów rasowych.
Newfoundland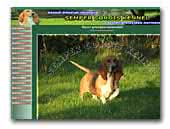 Semper Cordis - Basset Artesien Normand
Take a look at my site about this special breed.
Artesian-Norman Basset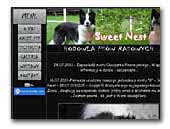 Sweet Nest FCI
We are a small, home kennel. Border Collie breed and Pyrenean Shepherd. Our dogs are excellent representatives of their breeds. They are tested for hip dysplasia and genetic diseases.
Border Collie
Long-haired Pyrenean Sheepdog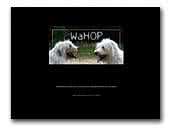 Wahop
Visit our website, where you can find informations and news about our dogs and puppies :)
South Russian Ovtcharka
Jack Russell Terrier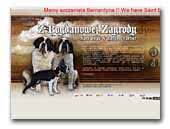 Kennel Z Bogdanowej Zagrody
We breed St. Bernards and Boston Terriers.
St. Bernard
Boston Terrier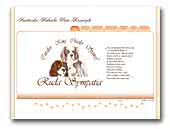 Ruda Sympatia
hodowla psów rasy cavalier
We are the amateur breeding of Cavalier King Charles Spaniel from Poland.
Cavalier King Charles Spaniel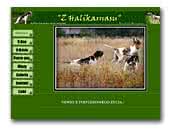 z Halikarnasu - Pointer kennel
English Pointers for hunting and exhibition, with many Pointers results achieved in Field Trials and Shows.
English Pointer
« Prev 1 2 3 4 5 6 7 8 9 10 11 12 13 14 15 16 17 18 19 20 21 22 23 24 25 26 27 28 29 30 31 32 33 34 35 36 37 38 39 40 41 42 43 44 45 46 47 48 49 50 51 52 53 54 55 56 57 58 59 60 61 62 63 64 65 66 67 68 69 70 71 72 73 74 75 76 77 78 79 80 81 82 83 Next »