Dog Breeders > Poland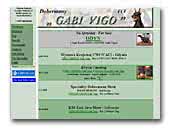 Gabi Vigo Dobermann kennel
We led for 18 years Doberman's breedings. In our house was the Winner World - Gravin Gabi z Padoku. Her children and grandsons in our kennel are now.
Dobermann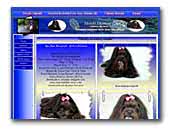 Morski Diament FCI Havanesse
Welcome to the website of Morski Diament FCI.
Havanese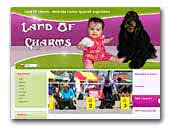 Land Of Charms - English Cocker Spaniel
Land of Charms - dog breeding English Cocker Spaniel.
English Cocker Spaniel

Caramel Melange - Collie rough
& shetland sheepdog
Collie rough & shetland sheepdog from Poland. We have puppies!!!
Collie Rough
Shetland Sheepdog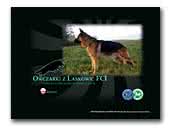 Owczarki niemieckie z Laskowic FCI
Hodowla owczarków Niemieckich z Laskowic poleca szczenięta, oraz reproduktora DEXTER Asarko Lordana. Zapraszamy na stronę naszej hodowli.
German Shepherd Dog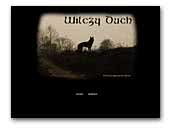 Kennel Wilczy Duch FCI
We are a family culture. We have been dogs of dozen years, on account of our breeding are prestigious titles at the highest level. We are keen that our dogs have wonderful and the nature of the exterior. We put a lot of attention and work with our dogs. Welcome to contact us.
Czeslovakian Wolfdog
Norwegian Lundehund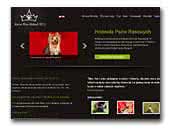 Know How Poland (FCI)
We would like to invite you to visit our website. Know How Poland (FCI) is Polish kennel specialized in Yorkshire Terrier and Chihuahua. On website You can check  our dogs, news, photos, shows and puppies. You are always welcome to contact us for more informations about our proffesion.
Regards,
Anna Kula
Yorkshire Terrier
Chihuahua long coat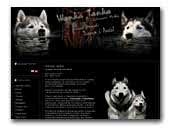 Wanka Tanka Siberian Husky
My adventure with Husky began 12 years ago. The first dog comes from the Czech dog kennel "sv Celestin", and has got  pedigree name - GLEN but  at home we call him Pascal. Unfortunately, after a few months it appeared that he couldn`t  be a companion  for me in sports - Pascal has  hip  joints failure. That dog  has a great character but unlike the Huskies, guarding and herding his "flock" - his family, just like a German shepherd. He can`t run a hard but he works as an tutor for other young dogs.

Another dog  I decided to buy from the Polish kennel "Fortunatus". His pedigree name is PUSHMATAHA, at home we call him  Darwin. He  is perfect as a dog and friend. He is a titled champion, and a multiple winner of different exhibitions and competitions in dog sledding. Darwin is also a perfect father and glutton. Darwin is a crazy dog with a friendly character. Thanks to Darwin I could make my dream of  forming a sled team come true.

I`ve  met many supporters of this race. Every weekend we organize trips to the forest with the dogs. I like wind in my hair, fun and extreme adventure, understanding  between dogs and people. An amazing atmosphere of these meetings will always remain in my memory.

Today, Pascal is 11 and Darwin is 10  years old and they don`t  train  that much but thay stay  in excellent condition. Now my dogs  sleep for half a day and in the morning they freak out like puppies. When I watch a film about wolves, Pascal and Darwin howl like wild cousins. They really remember an exciting expedition into the forest.
Siberian Husky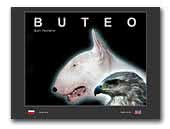 Buteo Bull Terriers
Excellent dogs and bitches - Aricon, Ghabar, Kilacabar, Majico, Javarke, Cwmdulais lines. Show quality puppies available. We invite you to visit our website.
Bull Terrier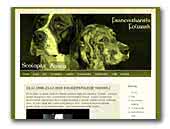 Franciszkański Folwark & Scolopax Amico
Home of top winning dogs of excellent exteriour and great hunting abilities. Home raised puppies occasionally available to loving homes.
English Setter
Pointer
Brittany Spaniel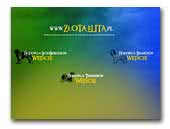 Złota Elita Kennel
Welcome to our site!
Złota Elita  is Polish kennel specialized in Briards, Leonberger and Tibetan Terrier. News, our dogs, photos, shows, litters and puppies. Your always welcome to contact us for about our dogs,
Regards,
Mariola & Agnieszka Ekiert
Briard
Leonberger
Tibetan Terrier
« Prev 1 2 3 4 5 6 7 8 9 10 11 12 13 14 15 16 17 18 19 20 21 22 23 24 25 26 27 28 29 30 31 32 33 34 35 36 37 38 39 40 41 42 43 44 45 46 47 48 49 50 51 52 53 54 55 56 57 58 59 60 61 62 63 64 65 66 67 68 69 70 71 72 73 74 75 76 77 78 79 80 81 82 83 Next »