Dog Breeders > Poland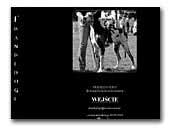 Frankidogi
Black, blue and harlequin Great Dane kennel.
Great Dane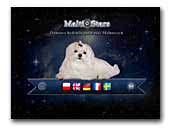 MaltiStars - FCI Maltese
We are FCI Maltese breeding from Poland. Our dogs are with us all the time, they are very important members of our family. On our website you can find information about litters, dog shows, our stud dog and many photos.

You are most welcome!
P.Orzechowska
Maltese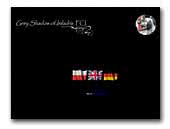 Grey Shadow Of Imladris
english setter kennel
We have a puppies.Promissing combination of american and australian bloodlines. 5 boys and 3 grils are blue belton and tricolor. Sir is import from Russia VELURE Silver Fog (Jr.Ch.Pl, Ch.Pl, interchampion in preparation) Dam is ISZTAR IMLADRIS Elater (Ch.Ml Pl Ch.Pl Ch.Dt. VDH, polish club winner 2007, 2008, Vice Bundessieger). Both parents have HD A and complete teeth.
English Setter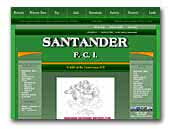 Santander FCI - dachshunds
The long-haired miniature dachshund and the rabbit's - the dachshunds' kennel the Santander, information about novelties, dogs and the bitches, litters, exhibitions, thin lines to the dachshunds' the best kennels, the history of kennel the Santander, and also the dachshunds' origins,as well as their picture and many different interesting information.
Dachshund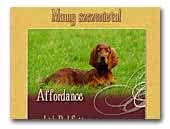 Affordance kennel
Small, family kennel located in Poland. We breed for temperament, health and type using english and belgian bloodlines. Occasionally we offer high quality puppies for loving show homes.
Irish Red Setter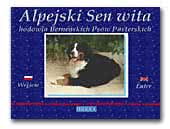 AlpenDream kennel
Dogs are our passion of life. The aim of our kennel is to breed healthy, long living and beautiful bernese. Welcome to our web-site!
Bernese Mountain Dog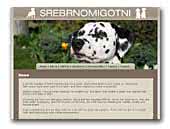 Srebrnomigotni
I am the member of Polish Kennel Club since 1999. Srebrnomigotni - kennel name meaning "Silverglittering" and taken from Shelley's poem was started with DALIA's first litter in 2005. Currently we have two Dalmatian bitches: DALIA and her daughter FREYJA. We do not show much, but they are both polish champions, and FREYA won CACIB twice. We work hard on breeding for nobility, health and temperament. My Dalmatians passed several exams in obedience and in dog-companion schemes. Currently we offer pedigree puppies: dam is FREYJA Srebrnomigotni, sire: Chilli Pepper in Raoul. They both have famous English Dalmatian Champions in their background. Puppies will be BAER hearing tested, vaccinated and wormed.
Dalmatian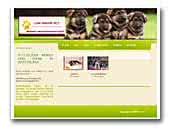 Love Passion FCI
Hodowla Owczarków Niemieckich
Go with us in Bratislava to World Dog Show 2009!
German Shepherd Dog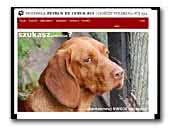 Petrus et Lupus FCI - Polish Hunting Dog
Hodowla psów rasy Gończy Polski zlokalizowana w centrum kraju. Przyjmujemy zamówienia na szczenięta. Tylko ciekawe mioty. Wejdź na stronę hodowli i poznaj nasze psy.
Polish Hunting Dog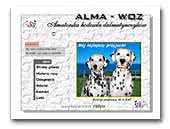 Alma - Woz
Breeding dalmatians and from two years Russian Toy Terier (langhaired). We are famouse in Poland, We give a lot of heart and love our puppies.

Now we have two sweet Russian Toy Terier puppies.
Dalmatian
Russian Toy
« Prev 1 2 3 4 5 6 7 8 9 10 11 12 13 14 15 16 17 18 19 20 21 22 23 24 25 26 27 28 29 30 31 32 33 34 35 36 37 38 39 40 41 42 43 44 45 46 47 48 49 50 51 52 53 54 55 56 57 58 59 60 61 62 63 64 65 66 67 68 69 70 71 72 73 74 75 76 77 78 79 80 81 82 83 Next »