Dog Breeders > Poland

Zamlicze Norwich & Norfolk Terrier
Norwich & Norfolk Terrier Kennel.
Norwich Terrier
Norfolk Terrier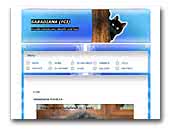 Sabadiana
Welcome to Sabadiana - small home poodle's kennel. We breed and show black miniature, dwarf and toy poodles. Puppies sometimes avaible.
Poodle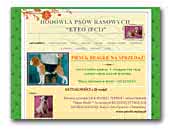 Eteo (FCI) Kennel
Beagles and Parson Russell Terrier
Puppies and stud dogs! Championships, and dog handling! Welcome to our Webpage!
Beagle
Parson Russell Terrier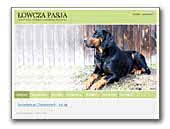 Łowcza Pasja - Polish Hunting Dog
Hodowla psów rasy Gończy Polski - ŁOWCZA PASJA.
Polish Hunting Dog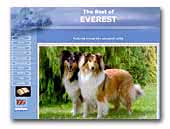 The Best of EVEREST - collie rough kennel
The Best of Everest is a collie rough kennel.
Collie Rough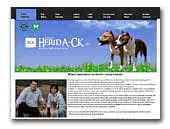 HERIDA-CK American Staffordshire Terrier
American Staffordshire Terrier from Poland. New breeding in HERIDA-CK !!!
American Staffordshire Terrier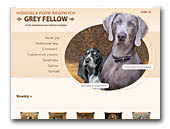 Grey Fellow Kennel
Weimaraners and Gascony Hounds
We breed Weimaraners and Small Blue Gascony Hounds (Petit Bleu de Gascogne), paying attention to both their exteriour and hunting abilities. Home raised puppies available occasionally.
Weimaraner
Small Gascony Blue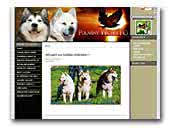 POLARNY WICHER FCI
Alaskan Malamute Kennel from Poland.
Alaskan Malamute
« Prev 1 2 3 4 5 6 7 8 9 10 11 12 13 14 15 16 17 18 19 20 21 22 23 24 25 26 27 28 29 30 31 32 33 34 35 36 37 38 39 40 41 42 43 44 45 46 47 48 49 50 51 52 53 54 55 56 57 58 59 60 61 62 63 64 65 66 67 68 69 70 71 72 73 74 75 76 77 78 79 80 81 82 83 Next »