Dog Breeders > Poland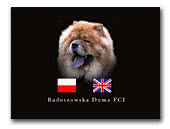 Radoszowska Duma Chow Chows
Chow Chow kennel from Poland.
Chow Chow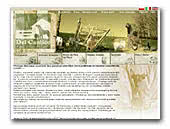 The Delcantico Kennel
We are fully convinced that with enough love and devotion, both with technical and medical support we create optimal conditions for our pets."Cantico delle Creature" is the song of Saint Francis of Assisi. There he calls out the beast as his brothers and sisters. Just like we do! In 2004 we found it proper for us to make it the name of our kennel.

The term of the kennel brings rather procreative meaning of the word, and we do agree with that. But among our pets we have deserted, disables, lost and found without our help totally unable to carry the ballast of life. We treat them equally and pay as much attention and care as needed.In 2006 we registered us in FCI under the full name "Cantico delle Creature". Except that we are members of Polish Kennel Club - ZKWP, Italian Kennel Club - ENCI, Italian Club of Sighthounds - Club del Levriero - CDL and Italian Volpino Italiano Rescue Federation - ATAVI.

Thank you for interest of our site and welcome to The Cantico Kennel!
Pomeranian
Irish Wolfhound
Volpino Italiano
Peruvian Hairless Dog
Azawakh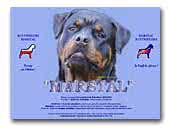 MARSTAL Rottweilers
Rottweilers that not only achieve great results on shows and working fields all over Europe, but are part of our family!

Puppies from selected combinations with top European stud dogs available occasionally for real breed lovers only. We aim at socializing our puppies from their birth!
Rottweiler

ASTRUM FELIX
Bernese Mountain Dog kennel from Poland.
Bernese Mountain Dog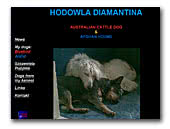 DIAMANTINA
I have a small kennel of Australian Cattle Dogs and Afghan Hound. They are very beautiful and have very good character. They are very nice for dogs and other animals, from time to time we going to sick children on dogotherapy :)
Australian Cattle Dog
Afghan Hound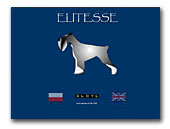 ELITESSE Standard Schnauzers Kennel
Pepper & salt standards - 11 years with us. Puppies, results, photos and more.
Schnauzer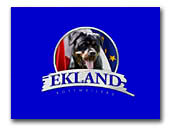 Ekland Rottweilers
Welcome to Polish's top rottweiler kennel.

Thea von der Bleichstrasse: HD-, PT-1, IPO-I, Polish Champion, Polish Club Winner '07, Polish Winner '07, Middle and Eastern European Winner '07, Spreesiegerin, Youth Polish Champion, Youth Latvian Champion, Youth Latvian Club Winner '06, Youth Lithuanian Club Winner '06

Livia Ekland: HD-, PT-1, IPO-I, Interchampion, Polish Champion, Latvian Champion, Youth Polish Champion, Youth Polish Club Winner '05, Youth Polish Winner '05, Youth Champion of the Exhibition Ranking '05.
Rottweiler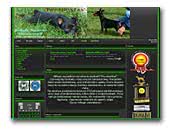 Kennel Pocahontas
Kennel of miniature pinschers from Poland.
Miniature Pinscher
« Prev 1 2 3 4 5 6 7 8 9 10 11 12 13 14 15 16 17 18 19 20 21 22 23 24 25 26 27 28 29 30 31 32 33 34 35 36 37 38 39 40 41 42 43 44 45 46 47 48 49 50 51 52 53 54 55 56 57 58 59 60 61 62 63 64 65 66 67 68 69 70 71 72 73 74 75 76 77 78 79 80 81 82 83 Next »