Dog Breeders > Poland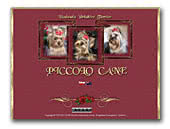 PICCOLO CANE Yorkshire Terrier
The Breed Yorkshire Terrier PICCOLO CANE.
Yorkshire Terrier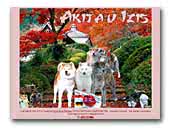 Akita u Izis FCI
Akita Inu & Shikoku Kennel
I have japan akita since 1997 (from Japan, Spain, England, Czech Republic) and japan shikoku since 2006 (only in Poland).

All my dogs are free from displasia and free from genetics eyes diseases. Puppies from my kennel live in UK, USA, Italy, Puerto Rico, Germany, Belgium, Denmark, Osterreich, Latvia and France.
Akita
Shikoku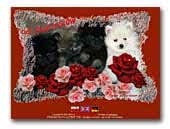 OD DEPTUSIOW Pomeranian's Kennel
Hello from Poland - send Pomeranian's from Kennel OD DEPTUSIOW. Please visitng our Webside. We have Pom's in interesting coloures (black and tan, black and silver, creme, graugewolkt). Best wisches for all from Poland.
Pomeranian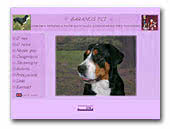 Garanus FCI Great Swiss Mountain Dog
Great Swiss Mountain Dog Breed FCI. We are a family licensed breeder established since 2007.
Great Swiss Mountain Dog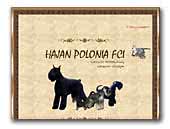 HAJAN POLONIA FCI Schnauzer Kennel
We are breeders Miniature & Giant schnauzers. Hajan Polonia FCI Kennel presents high quality breeding male and females. Occassionaly we offer show quality puppies for sale. You can see more on our own site. We welcome.
Miniature Schnauzer
Giant Schnauzer

ZANDALLE LABRADORS
Polish Labrador Retriever Breed FCI. We are a family licensed breeder established since 1988.
Labrador Retriever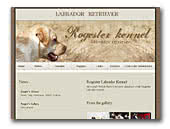 Rogester Labradors
Rogester is a small kennel located in Poland. Our Labrador retrievers based on english lines.
Labrador Retriever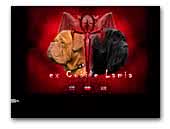 Kennel 'ex Cubile Lamia' FCI
Welcome to our Kennel "ex Cubile Lamia" FCI.
Dogue de Bordeaux
Mastino Napoletano
Beagle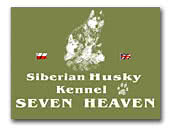 Seven Heaven - Siberian Husky Kennel
Our adventure with siberian husky began in 2000, when we bought black and white, blue-eyed Sakra. We didn't think about shows and breeding then. Not until two years we got another dog - Allegria of Wolf Point, with whom we created our kennel. In 2004 our dreamed-of dog Kivalina's The Black Knight - Misha, providing legendary Innisfree line, flew to us from the USA.

In meantime, we've become interested in sled dog racing. We try to combine beauty of those wonderful dogs with their enthusiasm and will to work. We train regularly and take part in sled dog races. We invite you to take a look at our website, where you may find lots of information about our dogs, breeding plans, races and shows.
Siberian Husky
« Prev 1 2 3 4 5 6 7 8 9 10 11 12 13 14 15 16 17 18 19 20 21 22 23 24 25 26 27 28 29 30 31 32 33 34 35 36 37 38 39 40 41 42 43 44 45 46 47 48 49 50 51 52 53 54 55 56 57 58 59 60 61 62 63 64 65 66 67 68 69 70 71 72 73 74 75 76 77 78 79 80 81 82 83 Next »