Dog Breeders > Poland
>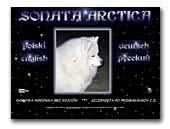 Sonata Arctica Samoyeds
We are small new Samoyed Kennel in Poland. We breed only with healthy dog in hips and eyes. Quality, not quantity :-)
Samoyed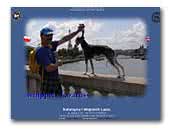 LAZARUS Whippets
Breeding and showing Whippet in Poland. Throughout of more then 40 years of history of polish whippet's A-HA Lazarus was the first ever to earn a title of the INTERCHAMPION.

The first female Interchampion was born 2 months earlier, black and white color - LOVE ME TENDER Lazarus. Welcome to visit our website.
Whippet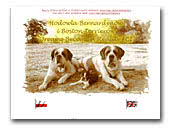 Kennel Dreams Become A Reality FCI
We breed St. Bernards and Boston Terriers.
Saint Bernard
Boston Terrier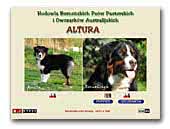 ALTURA Bernese Mountain Dogs
Bernese Mounatin Dogs kennel from Poland. Healthy, excellent, scandinavian lines. Dogs are the member of our family !
Bernese Mountain Dog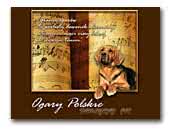 SAMOGRAJ FCI Ogary Polskie
Polish hound - Ogary Polskie SAMOGRAJ FCI.
Polish Hound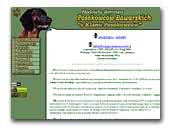 z Klanu Posokowcow FCI
Bayerische Gebirgsschweisshund
Bayerische Gebirgsschweisshund z Klanu Posokowcow FCI (aus dem Klan der Gebirgsschweisshunde FCI) nehmen an inn - und ausländischen  Ausstellungen teil,  finden Anerkennung  der Richter und gewinnen Champion - und Interchampiontitel.

Schon in  den ersten Lebensmonaten wird ihnen die Arbeit im Jagdwesen eingeprägt, was im Erwerb von Diplomen ersten Grades bei den Wettbewerben der  Arbeit der  Gebirgsschweisshunde entscheidend ist.
Bavarian Mountain Scenthound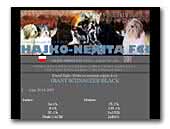 Hajko-Nerita FCI
Giant schnauzer Black & Mini Schnauzer Black.
Giant Schnauzer
Miniature Schnauzer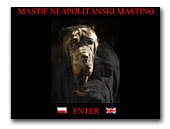 Mastino napoletano Krzyk Uwielbienia
Hodowla mastino napoletano Krzyk Uwielbienia.
Mastino Napoletano
« Prev 1 2 3 4 5 6 7 8 9 10 11 12 13 14 15 16 17 18 19 20 21 22 23 24 25 26 27 28 29 30 31 32 33 34 35 36 37 38 39 40 41 42 43 44 45 46 47 48 49 50 51 52 53 54 55 56 57 58 59 60 61 62 63 64 65 66 67 68 69 70 71 72 73 74 75 76 77 78 79 80 81 82 83 Next »