Dog Breeders > Russia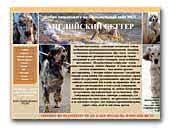 english-setter.ru
The national breed club English Setter (NPC).
English Setter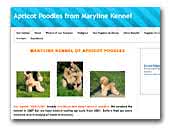 MARYLINE kennel apricot miniature poodles
Our kennel breeds miniature apricot poodles of show class in St.Petersburg. Watch our site with information.

Наш питомник занимается разведением малых абрикосовых пуделей шоу класса. Подробная информация и фотографии на нашем сайте. Планируются интересные вязки.
Poodle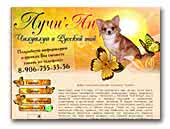 LUCHI'AN Chihuahuas
Основным направлением деятельности питомника  является разведение самых маленьких, умных и удивительных пород чихуахуа и русский той терьер. К разведению, содержанию и воспитанию наших питомцев мы подходим с огромной ответственностью и, конечно, любовью..

В нашем питомнике Вы всегда сможете выбрать и купить породного щенка чихуахуа и той терьера. Консультации по выбору и выращиванию щенка, всесторонние помощь и поддержка гарантированы. Все наши щенки имеют документы РКФ, клеймо и привиты по возрасту. Щенков от внеплановых вязок в питомнике нет, как нет и самих внеплановых вязок. Получить более подробную информацию о питомнике можно на сайте.
Chihuahua
Yorkshire Terrier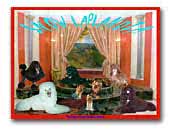 Snezhnaja Laplanija
We are kennel located in Russia and Italy. We have been breeding dogs since 1985 – Poodles (Medium and Miniature). Now we have been breeding also Yorkshire terriers and Maltese.

We have top European bloodlines and we aim to breed dogs that are a good example for the breed in every way.

Welcome to kennel Snezhnaja Laplandija of Russia (Italy).

Питомник «Снежная Лапландия» был создан в 1985. Питомник занимается разведением малых, миниатюрных пуделей классических окрасов, йоркширских терьеров и мальтезе. Питомник основан на племенных производителях Европы и Америки. Наши собаки участвуют во многих престижных выставках России и Мира.

Добро Пожаловать в питомник «Снежная Лапландия».
Poodle
Yorkshire Terrier
Maltese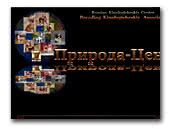 ПКО Природа-Центр РКЦ
Tribal Cynological association monobreed and mnogoporodnyh clubs and pitomnikov. Razvedenie and puppies for sale miniature, decorative, offices and hunting breeds.
Chihuahua
Russian Toy
West Highland White Terrier
Yorkshire Terrier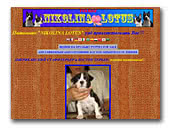 NIKOLINA LOTUS - kennel
Please visit our site for more information on our Bostons and american staffordshire terrier, showresults, our puppies and upcoming breedings! We are delighted ... please contact us for questions!
Boston Terrier
American Staffordshire Terrier

ГОДДЕССХАНТ
Веймаранер - Баварская гончая
On our site you will get acquainted with very rare breeds of dogs, Weimaraner and the Bavarian hound. You'll find out about their breed characteristics, the nature, conditions of detention and training.

See many photos of Weimaraner and bavarian hound. Be able to choose and buy the best puppy Weimaraner or bavarian hound. You will get acquainted with the exhibition successes of our dogs.
Weimaraner
Bavarian Mountain Scenthound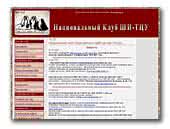 Russian Shih-Tzu Club
Site National Club Shih-Tzu Russia.
Shih Tzu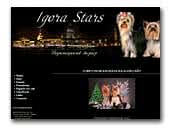 Igora Stars
Yorkshire Terriers from Russia, Saint-Petersburg! Yorkshire terriers - our males, females, puppies. You are welcome!
Yorkshire Terrier
« Prev 1 2 3 4 5 6 7 8 9 10 11 12 13 14 15 16 17 18 19 20 21 22 23 24 25 26 27 28 29 30 31 32 33 34 35 36 37 38 39 40 41 42 43 44 45 46 47 48 49 50 51 52 53 54 55 56 57 58 59 60 61 62 63 64 65 66 67 68 69 70 71 Next »