Dog Breeders > Russia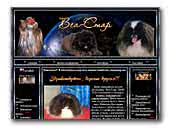 Питомник Веа-Стар
Добро пожаловать на сайт питомника "Веа-Стар" (РКФ-FCI), посвященного породам - пекинес, йоркширский терьер,папийон.
Pekingese
Yorkshire Terrier
Papillon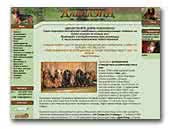 Kennel Daksland
Kennel Daksland from Russia. Dachshund standart long haired for show and breeding.
Dachshund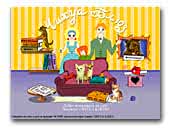 Chihua Bluz - Chihuahuas
Chihuahuas "Chihua Bluz", puppies chihuahuas, clothes for dogs.
Chihuahua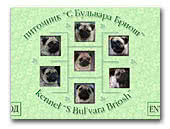 S Bul'vara Briosh Pugs kennel
We invite to visit a site of Russian pugs kennel
"S Bul'vara Briosh" and to get acquainted with our pugs, to look their personal pages, our news and shows results, photo galleries, puppies for sale. We are always glad to dialogue with owners and fans of pugs!
Pug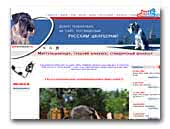 Nois Epoha & Epoha Kurabo kennels
Standard schnauzers pepper & salt from Moscow, Russia.
Schnauzer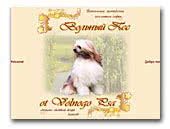 ot Volnogo Psa
Chinese crested dogs kennel
Site of chinese crested dogs kennel "ot Volnogo Psa".
Chinese Crested Dog


kennel iz Zvezdnogo Klana
Kennel Middle Asian Shepherd Dog , Mops, Basset-Hound from Russia. On our site we want to show you our dogs. You can also find there pedigree and showresults, and there are hundred of photo's. The Kennel raised puppy for sale. FCI registered.
Central Asian Shepherd Dog
Pug
Basset Hound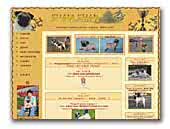 SHANI SHAN pugs & chihuahuas
Pug & chihuahua "Shani Shan".
Pug
Chihuahua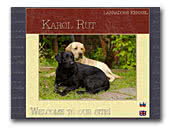 Karol Rut - Labradors kennel
Russian Kennel "Karol Rut".
Labrador Retriever
« Prev 1 2 3 4 5 6 7 8 9 10 11 12 13 14 15 16 17 18 19 20 21 22 23 24 25 26 27 28 29 30 31 32 33 34 35 36 37 38 39 40 41 42 43 44 45 46 47 48 49 50 51 52 53 54 55 56 57 58 59 60 61 62 63 64 65 66 67 68 69 70 71 Next »