Dog Breeders > Russia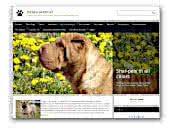 Helavis Shar Pei kennel
Chinese shar-peis, mini peis and caucasian shepherd dogs. Information about breeds, a lot of photos, interesting books, puppies for sale, our dogs. Helavis kennel.
Shar-pei
Caucasian Shepherd Dog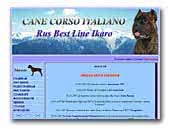 Cane corso Rus Best Line Ikaro
Site of one of the brightest and talented representatives of breed cane corso in Russia.
Cane Corso Italiano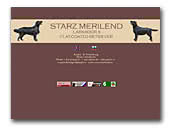 Starz Merilend Kennel
Labradors & Flat Coated retrievers
Russian Kennel "Starz Merilend". Labradors & Flat Coated retrievers. Our dogs. Our Champions. Our puppies and other ...
Labrador Retriever
Flat Coated Retriever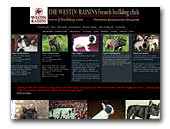 Westin Raisins - French Bulldog Kennel
French Bulldog Kennel from Russia. On our site we want to show you our french bulldogs. You can also find there pedigree and showresults, and there are hundred of photo's. The Kennel raised puppy for sale. FCI registered.

These puppies come from best Champion bloodlines. All are puppies are vet checked, first shots, dewormed, tattooed. All are raised in house. We ship both domestically and internationally.
French Bulldog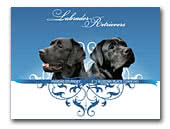 Labradors E'J Russian Black Diamond
& Mardas Divinsky
Web-site about two excellent black Labradors: Ch RUS, CLUB, RKF E'J Russian Black Diamond and our promise Ch RUS Mardas Divinsky. Many pictures, information about puppies, pedigrees and lot's of interesting.
Labrador Retriever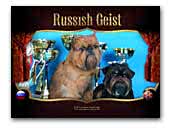 Kennel 'Russisch Geist'
Welcome on pages of our kennel!!! The Breeding in our kennel is directed on Griffon (all types), King Charles Spaniel, Yorkshire Terrier and Chihuahua.

This is a upscale dogs, have correct anatomy, possessing healthy phyche and strong health. Exactly such dogs can become the real friends for long years!!!
Brussels Griffon
Belgian Griffon
Petit Brabancon
Yorkshire Terrier
Chihuahua
King Charles Spaniel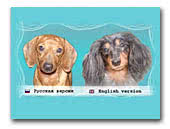 Kreizi Toi - kennel Dachshund
The kennel "Kreizi Toi" is registered in FCI in 2000 year. We have Dachshund Zwerg Kurzhaar, Dachshund Kaninchen Kurzhaar, Dachshund Kaninchen Langhaar. We shall be very glad to dialogue and cooperation with fans of this wonderful breed.
Dachshund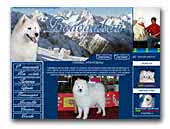 Belolakay Samoyeds kennel
The kennel samoyeds in Russia.
Samoyed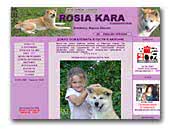 Rosia Kara Akita-inu kennel
Kennel akita-inu (japanese) in Russia. Picture stories with large dog show the Europe.
Akita
« Prev 1 2 3 4 5 6 7 8 9 10 11 12 13 14 15 16 17 18 19 20 21 22 23 24 25 26 27 28 29 30 31 32 33 34 35 36 37 38 39 40 41 42 43 44 45 46 47 48 49 50 51 52 53 54 55 56 57 58 59 60 61 62 63 64 65 66 67 68 69 70 71 Next »