Dog Breeders > Serbia and Montenegro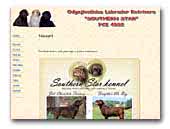 Southern Star labradors
Labrador retriever kennel of black and chocolates of good quality and nice blood lines. Welcome to visit us!
Labrador Retriever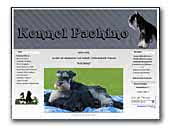 PACHINO Kennel
Miniature schnauzers black & silver and black from Serbia.
Miniature Schnauzer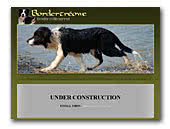 Bordertréowe Kennel
Our goal is to breed healthy, versatile border collies with great characters and temperament, showing ability for work as well as conformation shows.
Border Collie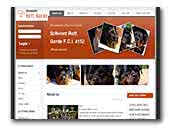 schwarz-rott-garde.com
This is the official website of "SCHWARZ ROTT GARDE", Rottweiler kennel.
Rottweiler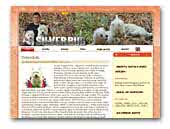 Silverbug Westie kennel
We started with westies at 1997. 15 years of companionship with this lovely breed! We are located in Serbia, trying to breed healthy and happy westies, for pleasure and joy of our customers.
West Highland White Terrier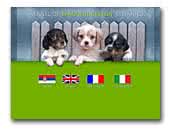 Kennel of Epagneul Breton Od Pantica
The story starts in 1978 when the first Brittany came in my life. This is not just a simple story about the breeding of one particular race, continuous tending towards improving it, but much more than that.

First of all, this is a story about love and friendship, ups and downs, the story about the dearest creatures in this world, whose unselfish love, immanent enthusiasm and devotion make my life colored with brightest, most beautiful colors. These creatures enabled me to view the world form a new, previously unknown angle - more beautiful, honest, happy, unique one.

Welcome to Kennel Od Pantica pages
Brittany Spaniel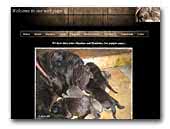 mastinonapolitano.webs.com
Kennel of Mastino Napolitano.
Neapolitan Mastiff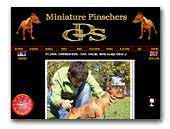 GDS Kennel
GDS Kennel in Sebia.
Miniature Pinscher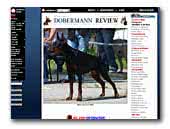 Dobermann Review
Portal to the dobermann world featuring presentations of males, females, dobermanns for sale, offers a listing of available dobermann puppies, young dobermanns, dobermann kennels and much more.
Dobermann