Dog Breeders > Serbia and Montenegro

Royalquattro labrador retriever kennel
One summer day, as my wifes birthday present, in our life walked in one little yellow puppy named Astra. We didnt menage well, and she allready took place on a sofa and in our harts. Astra was grownig and with her our love to labradors and findings about that species.

When Astra grow up and wanted her own descent we decided to give our truelove high descent, by going to Cheska, and finding the best male for her. Male SMOKESCREEN was first and only choice, and he contrive us 10 lovelly puppies. When they grove up a little winned by their gentleness and prittines we decided that they deserve to belong to one breeder. In FCI by No.4575 , we are registrated as Royalguattro.
Labrador Retriever

Vom Haus Migoje German Shepherds
Welcome to the official website of "Vom Haus Migoje " Kennel. Here you can find a lot of interesting things about one of the most popular dog breed in the world - German Shepherd! Enjoy!.
German Shepherd Dog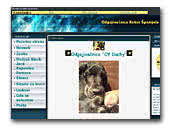 Kennel Of Duchy - English Cocker Spaniel
Kennel Of Duchy with over 20 years of expirience in breeding English Cocker Spaniel.
English Cocker Spaniel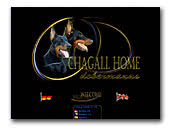 CHAGALL HOME
Chagall Home is dobermanns Kennel in Serbija.
Dobermann

vom Hause Nadja Kennel FCI 4512
Welcome to vom Hause Nadja Kennel!!! Home of Nike, Ishtar, Itan, Oliver, Norek ...

We breed with love!!!
Rottweiler