Dog Breeders > Serbia and Montenegro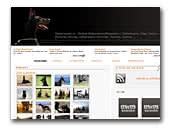 Online Dobermann Magazine
The affection for the dobermans gave the idea that we prepare a web page with a character like this. This finds everything out on the web page that knowing about the dobermans only may be him.
Dobermann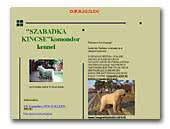 Szabadka kincse komondor kennel
Webpage with many photos.
Komondor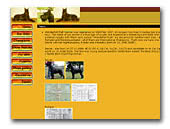 WONDERFULL WALK KENNEL
Wonderfull Walk Kennel was registered on 10th Feb. 1997 in Hungary (we lives in Serbia, but it was better to register it in Hu.). The name of our kennel is a true sign of quality and experience in breeding Giant Black Schnauzers.
Giant Schnauzer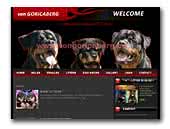 von GORICABERG Rottweiler Kennel
Welcome to VON GORICABERG KENNEL !
Enjoy at visit of our website,
Regards from Montenegro.
Rottweiler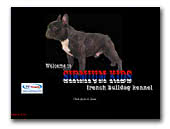 Sirmium Kids kennel
French bulldog kennel from Serbia.
French Bulldog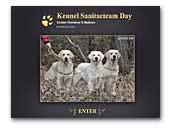 SANITACTEAM DAY
Happy & healthy dogs.
Golden Retriever
Maltese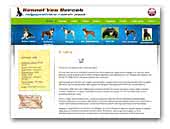 Kennel Von Bercek
Bercek kennel has been breeding/raising pedigree dogs for 40 years. Our first pedigree dog was (Smooth) Short-haired Dachshund. Until we became a registered kennel, we had bred/raised a number of different breeds of pedigree dogs. In 1990, we imported the first English Bull Terrier.

We registered our kennel in July 1992 under the name Von Berèek FCI 3288. Since then, we have been breeding/raising pedigree dogs professionally.After some time we have started to raise new breeds apart from English Bull Terrier and so far six new breeds of dogs have been introduced: the American Staffordshire Terrier, English Bull Terrier, the Shar Pei, the Boston Terrier, the Whippet, and the Italian Greyhound.In November 2008 we imported a new breed again: the Staffordshire (Staff) Bull Terrier-two females and a male and in March 2009 a (Miniature) Bull Terrier. We will try to raise these two wonderful breeds of dogs as there are almost non-existent in this part of Europe.

Our professional and successful work has led to numerous recognitions: some 250 dog show trophies and awards, medals and championships- all won in our country or abroad. Puppies we have raised so far have been sent in many countries all over Europe and their owners inform us if their pet has participated or won the competition. In the beginning, our kennel was situated in the town of Kikinda but in 2006 we have moved to Zrenjanin where we built up the dog kennel complex following the European standard. Currently, there are 30 dog boxes (open or closed type) with heated/thermal dog houses and sanitary sewer system, fully air-conditioned, with automatic dog feeders and a dog run.
American Bully
Bull Terrier
Staffordshire Bull Terrier
Italian Greyhound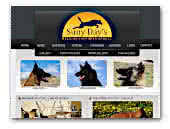 Suny Days - Belgian Shepherd Kennel
FCI 4318
Belgian Shepherd Malinois, Groenendael and Tervueren. In the first place we aim to provide our dogs a good life, a good family, and that they are loved and cared! Our goal is to breed quality dogs of excellent health and character.

Our wish is to preserve good and recognizable type of Suny Days dogs and to work in this direction together with breeders and fans.
Belgian Shepherd Dog