Dog Breeders > Spain

Residencia y Criadero de Aborgia
Nuestro Afijo "de Aborgia" está registrado en la Fédération Cynologique Internationale con el nº 0421/01. Nuestro objetivo es dar un servicio integral a su mascota.
Dachshund
Fox Terrier (Smooth)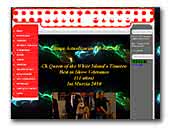 Queen Kennels
American Staffordshire Terrier Since 1992.
American Staffordshire Terrier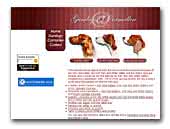 Cormallen Welsh Springer Spaniels
Cormallen Gundogs bred for confirmation and temperament. A small established kennel breeding quality Welsh Springer Spaniel puppies.
Welsh Springer Spaniel
Irish Red Setter
Irish Red and White Setter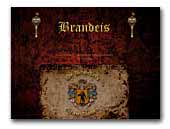 Brandeis gran danes
Cachorros de dogo aleman.
Great Dane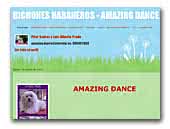 Bichones Habanero AMAZING DANCE
Criador de Bichones Habaneros con líneas Europeas, Americanas y Cubanas. Exposición de perros.

Breeder Bichon Havanais with ligne EU, EEUU and Cuba. Exhibition Dog Show.
Havanese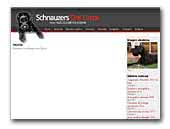 Schnauzers Dos Urcos gigantes y minis
Criador de schnauzer gigante y miniatura de A Coruña-Galicia-España.
Giant Schnauzer
Miniature Schnauzer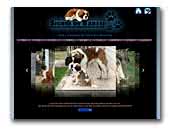 SIGRID DE BARESI
Cria y seleccion del perro de San Bernardo, mejores lineas Europeas.
St. Bernard Dog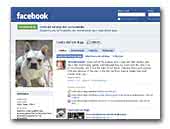 Costa del sol dogs
Breeders of top quality french bulldogs.
French Bulldog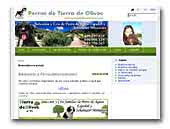 Criadero de Tierra de Olivos - perro de agua español y schnauzer miniatura
Selección y cria familiar de perro de agua español, solo criamos con ejemplares libres de taras oculares y displasia de cadera.
Spanish Waterdog
Miniature Schnauzer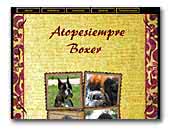 Atopesiempre Boxer
Cria y selección del boxer.
German Boxer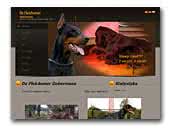 De Fleichsmer Dobermann kennel
Seleccion i cria desde 1986. Salud y belleza para verdaderos amantes de la raza.
Dobermann
« Prev 1 2 3 4 5 6 7 8 9 10 11 12 13 14 15 16 17 18 19 20 21 22 23 24 25 26 27 28 29 30 31 32 33 34 Next »