Dog Breeders > Sweden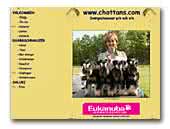 CHOTTANS Kennel
We are a swedish kennel breeder of miniature schnauzer black/silver in middle of Sweden. We breed healthy, good looking dogs with lovely caractare.
Miniature Schnauzer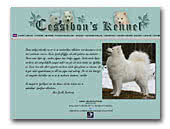 Cessibon's Kennel
We are a small kennel in the middle of Sweden.We take one or two litter year,and mate only with hips,elbow and eyes ok. We have more than 20 year experience of samoyeds.
Samoyed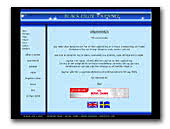 Black Lillie's Kennel
My name is Lilian Berglund. I have a small breeding program, most important for me is health. I only had 1 maybe 2 litters per year. My motto is quality not quantity. Look into my homepage or contact me for more information.
Chinese Crested Dog
Toy Poodle

Kennel Xodix
Chinese cresteds for a happy life! Once you had one you just can't live without them!
Chinese Crested Dog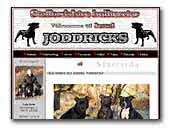 Joddricks
smal kennel whith fokus on our dogs heth! Al our dogs are family members, living inside the house! We compet in the showring as well as in obediance end tracking,sucsessfully. Al our dogs have bin helth tested fore L2hga/Hc Hipps/elbows eyse end more ... Welcome take a look on our home page!
Staffordshire Bull Terrier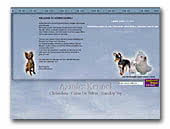 Azmirs kennel
russkiy toy - coton de tulear - chihuahua
Small homely breeding of Russkiy toy, coton de tulear and chihuahua in Sweden.
Russian Toy
Coton de Tulear
Chihuahua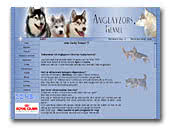 Anglayzors Siberian husky
What is the foundation of our breeding program?
The breeding is based on dogs with excellent exterior and mental qualities. The dogs used in our breeding is always eye-examined and has healthy eyes [UA], are healthy and been to dog shows and received very good results.

Unfortunately not all dogs are suitable to be used in our breeding but they will of course stay with us and be a part of the pack. We never use a bitch in our breeding if she has not reached the age of 24 months and after a litter the bitch will rest for at least 2 years before being considered for another litter.

The dogs we use in our breeding come from celebrated American lines such as: Karnovanda, Kristari, Innisfree and Huskavarna.

As a relatively "green" breeder it has been vital with all the help I have received from already established kennels. Their knowledge after many years of active breeding and planning has led to the valuable information about the breed that I believe you should have ad a breeder today, to be able to preserve and develop the breed as it is today. This should be the intention of every breeder!
Siberian Husky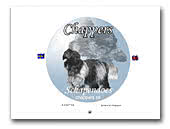 Kennel Chappers Schapendoes
Our breeding is in a small scale and our goal is to breed dogs that are healthy, typical for the breed and have the special it. We aim for you to get the dog that is best for you, considering what you want to do.

Our puppies grows up in the house and are out on a lot of adventures before leaving us.

Welcome to our website to read more about us and our dogs.
Dutch Schapendoes
« Prev 1 2 3 4 5 6 7 8 9 10 11 12 13 14 15 16 17 18 19 20 21 22 23 24 25 26 27 28 29 30 31 32 33 34 35 36 37 38 39 40 41 42 43 44 45 Next »