Dog Breeders > Sweden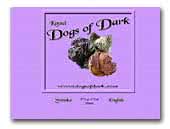 Kennel Dogs of Dark
Breeder of Mastino Napolitano, Dogue de Bordeaux and Chinese Crested Dog. The kennel is located in Sweden.
Neapolitan Mastiff
Dogue de Bordeaux
Chinese Crested Dog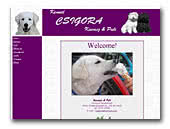 Kennel Csigora
Kennel Csigora are situated in the south of Sweden and we have Kuvasz and Puli. Our goal is to produce top quality dogs for family life, shows and breeding. You are very welcome to visit our webpage for more information about Kuvasz, Puli, our coming puppies and plans for the future.
Kuvasz
Puli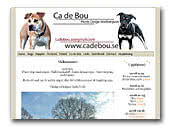 cadebou.se
Location Sweden. Commitment Ca de Bou.
Majorca Mastiff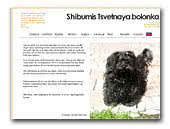 Shibumis
Russian tsvetnaya bolonka breeder in Sweden.
Russian Coloured Bichon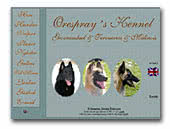 Orespray's Kennel Groenendael & Malinois
Breeder of groenendael & malinois for show and work. Studmales available.
Groenendael & Malinois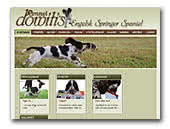 Kennel Dowiti's
Breeder of English Springer Spaniel in Vimmerby, Sweden. Visit our website for updated information about our dogs, and current puppies.
English Springer Spaniel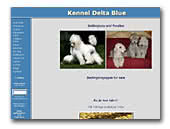 kennel Delta Blue
Breeder of white dwarf and toy poodles and bedlingtonterrier.
Bedlington Terrier
Poodle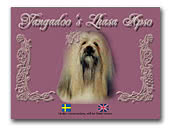 Yangadoo's Lhasa Apso
We are breeding Lhasa Apsos, our aim is to breed healthy, happy and good looking lhasas. Our dogs live with us as our family members. Your very welcome and visit us at our website! Please contact us if you have any questions!
Lhasa Apso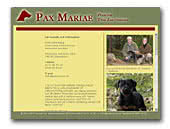 Kennel Pax Mariae
We are a small kennel breeding guality working dogs in Sweden.
German Hunting Terrier
« Prev 1 2 3 4 5 6 7 8 9 10 11 12 13 14 15 16 17 18 19 20 21 22 23 24 25 26 27 28 29 30 31 32 33 34 35 36 37 38 39 40 41 42 43 44 45 Next »