Dog Breeders > Sweden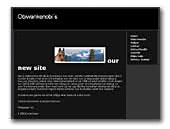 Obiwankenobi's
GSD breeder in sweden, have been with gsd since 1986.
German Shepherd Dog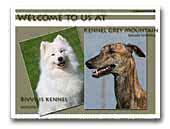 Kennel Grey Mountain
A small breeder of the Galgo Español. I breed only on healthy dogs. Both to shows, Coursing and as family dogs. All dogs lives inside with us as a family.
Spanish Greyhound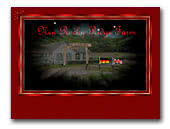 New Rocky Ridge Farm
Lagotto, Shih Tzu, and Lhasa Apso Kennel in Sweden and France.
Lagotto Romagnolo
Shih Tzu
Lhasa Apso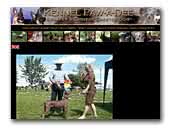 Kennel Paw-a-dee
We are a small scale breeder of German Shepherd Dogs and Chinese Crested Dogs with FCI pedigrees in SKK - Swedish Kennel Klubb. Dogs bred for quality, soundness and health. We breed German Shepherd Dogs since 2005 for work & competition.

Our German Shepherd dogs have straight backs and they are well angulated with excellent hips and elbow X-ray results. Our Chinese Crested Dogs are bred for show & future breeding quality and health tested Optigen & CERF. Welcome to our website to see our female Swedish Champion Xoloitzquintle!
German Shepherd Dog
Chinese Crested Dog
Xoloitzquintle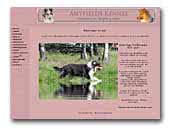 Amyfields kennel
Breeder of rough collie in a home enveriment. Where health, soundness and lovley exprecisons is something I work towards. Expecting a litter fall 2007 with bluemerle/tricolor.
Collie Rough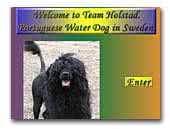 Team Holstad Portuguese Water Dog
Small quality breeding of Portuguese Water Dog with typical temperament and general apperance. More information about us and our breeding at our site.
Portuguese Water Dog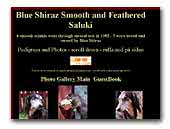 Blue Shiraz Smooth and Feathered Saluki
Blue Shiraz Salukis with the swift effortless movement. Honest breeding with respect to tradition and heritage.
Saluki
« Prev 1 2 3 4 5 6 7 8 9 10 11 12 13 14 15 16 17 18 19 20 21 22 23 24 25 26 27 28 29 30 31 32 33 34 35 36 37 38 39 40 41 42 43 44 45 Next »