Dog Breeders > United Kingdom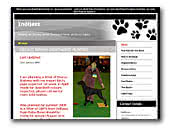 Indijazz German Shorthaired Pointers
A small kennel based in England.
German Shorthaired Pointer

Britisher Show Bulldogs
Small kennel situated in Canterbury, breeding show quality bulldogs.
Bulldog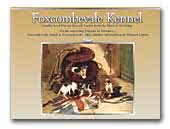 Foxcombevale Parson Russell Terrier
Quality bred Parson bred for Show & Working Excellent blood lines in combination with devotion & moderation in the breeding aims Young Stock occasionally for sale.
Parson Russell Terrier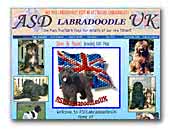 AsdLabradoodlesUK
Breeders of Australian Labradoodles in the UK.

Close to all major Uk airports and the Portsmouth Ferry Terminal. We export worldwide and have a personal delivery service available to Europe ~ French speaker available on request.

All puppies are reared indoors in a busy house. All of our dogs are extensively health tested before breeding. Visit our website to see Rutlands Nirvana and friends.
Labradoodle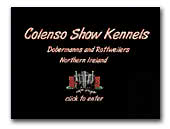 Colenso Dobermanns & Rottweilers
A showcase for our Rottweilers & Dobermann.
Rottweiler
Dobermann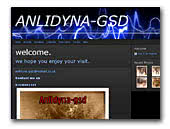 Anlidyna - GSD
We are breeders of high quality german shepherds. We strive to produce GSD'S of true beuty, excelent temperment and fantastic structure. Extreme care is taken when we search for the males we use on our girls to produce only the best from the breed.
German Shepherd Dog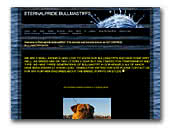 ETERNALPRIDE Bullmastiffs
We are a small kennels who love to show our Bullmastiffs and have done very well. We breed one or two litters a year but only breed for temperament and type. We have three generations of Bullmastiff in our kennels all of which have been shown at a high level.

Thanks for visiting our site please contact us for any further enquiries about the breed, puppy's or studs.
Bullmastiff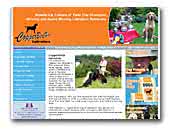 Copperbirch Labradors
Breeders and Trainers of Field Trial Champion Labradors.
Labrador Retriever
« Prev 1 2 3 4 5 6 7 8 9 10 11 12 13 14 15 16 17 18 19 20 21 22 23 24 25 26 27 28 29 30 31 32 33 34 35 36 37 38 39 40 41 42 43 44 45 46 47 48 49 50 51 52 53 54 55 56 57 58 59 60 61 62 63 64 65 66 67 68 69 70 71 72 73 Next »