Dog Breeders > United Kingdom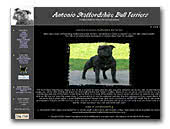 Antoniostaff
Staffordshire Bull Terriers breeders site, with information about Staffordshire Bull Terriers and Staffordshire Bull Terriers links.
Staffordshire Bull Terrier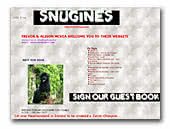 SNUGINES
Trevor & Alison McVea go under the kennel name Snugines. Based in Northern Ireland.
Newfoundland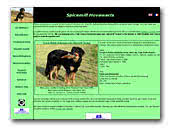 Spicemill Hovawarts
Kennel Club accredited breeder of hovawarts, who are excellent general purpose working dogs and great family dogs. We aim for healthy puppies with sound temperament, good working abilities and suitable for show. Breeding stock is hip & elbow scored and thyroid tested.
Hovawart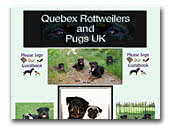 Quebex Rottweilers and Pugs
Our aim is to consistantly breed superb Rottweilers and Pugs that exceed expectations and that are suitable for pet, show and/working homes.
Rottweiler
Pug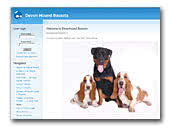 Devonhound Bassets
A website about my Bassets. Showing success, and chat forum for your basset hounds.
Basset Hound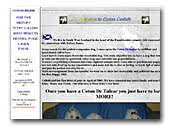 Coton Ceilidh
Coton Ceilidh kennels, the only Coton de Tulear (pedigree toy-dog) breeders in Scotland.
Coton de Tulear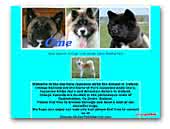 Omega Kennels
Welcome to the top Pure Japanese Akita Inu Kennel in Ireland.

Omega Kennels are the home of Pure Japanese Akita Inu's, Japanese Shiba Inuís and American Akita's in Ireland. Omega Kennels are located in the picturesque town of Castlewellan, Co.Down. Ireland. Please feel free to browse through and have a look at our beautiful dogs. We hope you enjoy our web site and please feel free to contact us at.
Akita Inu
American Akita
Shiba Inu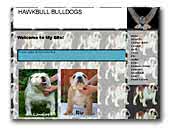 Hawkbull bulldogs
We are Wendy and Roy Williams from Wigan.
We breed and show bulldogs.
Bulldog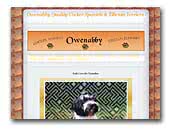 Owenabby Cocker Spaniels
& Tibetan Terriers
We are hobby breeders and exhibitors of Cocker Spaniels and Tibetan Terriers, all of our dogs live with us in our home and are much loved family members.
English Cocker Spaniel
Tibetan Terrier
« Prev 1 2 3 4 5 6 7 8 9 10 11 12 13 14 15 16 17 18 19 20 21 22 23 24 25 26 27 28 29 30 31 32 33 34 35 36 37 38 39 40 41 42 43 44 45 46 47 48 49 50 51 52 53 54 55 56 57 58 59 60 61 62 63 64 65 66 67 68 69 70 71 72 73 Next »