Dog Breeders > United Kingdom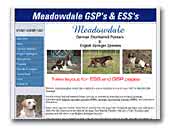 Meadowdale Gundogs

Medaowdale Gundogs is a small kennel based in Essex, Specialising in German Shorthaired Pointers, English Springer Spaniels and Ladradors.

We both show and work our dogs, and have had 3 champions to date, and many field trial awards.

Visit our site for full information on our dogs
Kind regards
Steve & Jane Eyeington
German Shorthaired Pointer
English Springer Spaniel
Labrador Retriever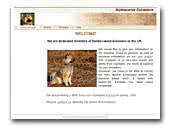 Alphacanis Eurasiers
We are dedicated breeders of family raised Eurasiers in the UK. We are home of the only German Eurasier in the UK who is a champion in her homeland.
Eurasier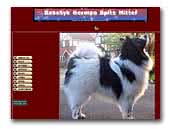 Kasshyk german spitz mittel
Small kennel based in Cheshire UK.
German Spitz mittel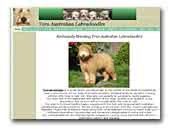 Tora Australian Labradoodles
Breeders of Miniature, Medium and Standard Australian Labradoodles from health tested parents. Puppies are raised in our busy home with children and other dogs. All our dogs have excellent temperaments and our pups make excellent family pets. Please see our web site for more information.
Labradoodle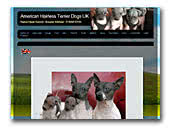 Naked Heart Kennel
American Hairless Terrier UK
History was made when England's 1st Male (Neo) American Hairless Terrier arrived in the UK in April 2004.

Neo made all the news papers and TV for being the first ever AHT to arrive in England. Later we imported a girl named Trinity (2 aht to arrive in England).

At present (2007) we have produced 2 litters of American Hairless Terrier of a total of 7 puppies born in England, this is England's first ever 2 litters and has gone down In history for England.

You can see all the news papers and videos via our websites. We now breed for people with allergies to normal dogs, and bring happiness to many families that could not normally have a dog with fur.

For information on this breed you can call me. Our official website is www.ahtdog.com we also run allergy trials for this people with allergies wanting a puppy.

From Naked Heart Kennel
American Hairless Terrier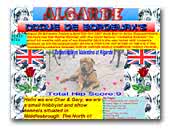 Algarde Dogue De Bordeaux
We are a small show kennels situated in Middlesbrough/Cleveland.The North of England.
We have been breeding and showing dogs since 1985/1986. Cher's Father Frank Baker who had been breeding since 1950/1951 just afew years after the 2nd world war, and he was no longer in the army once the war was over ...

And he passed all his knowledge and experience of his breeding programme down to Cher as Franks Father did with him.She grew up with litters/showing/dog handling etc ... ALGARDE Are: Exhibitors of Quality, healthy well socialised Dogue de Bordeaux.

We breed for Temperament, Type, Character of the breed and low hip scores along with desired colour, First class bloodlines, however temperament being our 1st priority.
Dogue de Bordeaux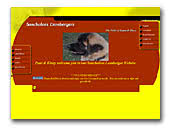 Sancholees Leonbergers
All about our beautiful pride of Leo's, from photo's to show results.
Leonberger
« Prev 1 2 3 4 5 6 7 8 9 10 11 12 13 14 15 16 17 18 19 20 21 22 23 24 25 26 27 28 29 30 31 32 33 34 35 36 37 38 39 40 41 42 43 44 45 46 47 48 49 50 51 52 53 54 55 56 57 58 59 60 61 62 63 64 65 66 67 68 69 70 71 72 73 Next »
breeders_45.html">45
46
47
48
49
50
51
52
53
54
55
56
57
58
59
60
61
62
63
64
65
66
Next »