Dog Breeders > United Kingdom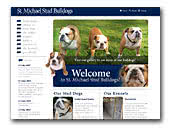 St Michael Stud Bulldogs
Located in the heart of Warwickshire, England is St Michael Stud Bulldogs & kennels. Owner Caroline is pleased to welcome visitors to view the dogs and kennels, please call for more information.
Bulldog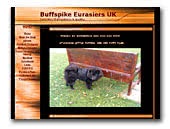 Buffspike Eurasiers UK
Breeders of eurasiers, We are a family breeder. All our dogs are kept in the home in a family enviroment, we have yong children so are dogs are kept in the true nature of the Eurasier.

All are dog are health checked and hp scored before breeding. Our site gives information of the breed, breed standard, history of the breed, our dogs & puppies when available.
Eurasier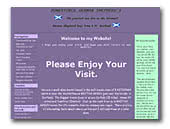 PowerForce German Shepherds
Meet my "Clan" stories and photographs of our lovely animals and links to various web sites.
German Shepherd
Labrador Retriever (Black)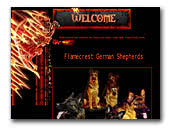 FLAMECREST German Shepherds
We are a small kennel in the North West, Our aim is always to breed quality dogs with good breeding and outstanding tempermaents which is paramount to us, all our dogs have very low hip scores,we also have stud dogs avaiable to approved bitches.
German Shepherd Dog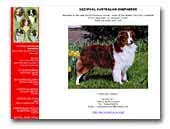 OZZYPOOL Australian Shepherds
We are a small but well known UK kennel.
Australian Shepherd

RHEMACOURTS Chocolate Labradors
and German Shepherds
Rhemacourts quailty chunky chocolate Labradors and German Shepherd dogs bred for outstanding temperaments!! Our dogs have had all there relevant health tests.
Labrador Retriever
German Shepherd Dog
« Prev 1 2 3 4 5 6 7 8 9 10 11 12 13 14 15 16 17 18 19 20 21 22 23 24 25 26 27 28 29 30 31 32 33 34 35 36 37 38 39 40 41 42 43 44 45 46 47 48 49 50 51 52 53 54 55 56 57 58 59 60 61 62 63 64 65 66 67 68 69 70 71 72 73 Next »