Dog Breeders > United Kingdom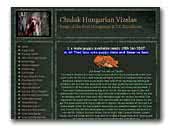 Chulak Hungarian Vizslas
Breeding from some of the best Hungarian and UK bloodlines, puppies sometimes available and 2 quality boys at stud.
Hungarian Vizslas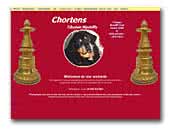 Chortens Tibetan Mastiffs
Tibetan Mastiff breeders in the UK since 1988. Breeders of International and World Champion Chortens Ben Sharbaz and UK and international dog show judges.
Tibetan Mastiff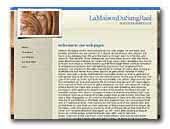 LaMaisonDuSangRaal
We are breeders of Dogue de Bordeaux from London and Cebu City Philippines.
Dogue de Bordeaux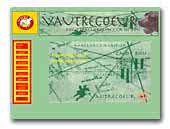 vautrecoeur
Breeders and preservers of the true historical type ca de bou (mallorca mastiff). Members and delegue of the spanish ca de bou club. The site is an iull of info, photos both new and historical. Show results etc ...

We also breed dogue de bordeauxs.
Ca de Bou
Dogue de Bordeaux

WAYWEB Dogue de Bordeaux & Staffordshire Bull Terrier
Hobbyist breeders based in staffordshire, over 16 years exprience & the quality of our puppies reflects this.
Dogue de Bordeaux
Staffordshire Bull Terrier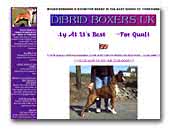 DIBRID BOXERS
Breeder & Exhibitor of quality boxers. Lots of pictures of our stunning boxers. Stud dogs available at stud, puppies sometimes available from top pedigree lines. Lots of information.
Boxer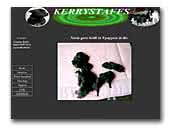 KerryStaffs
Small hobbiest breeder of Staffordshire Bull Terriers in Staffordshire UK.
Staffordshire Bull Terrier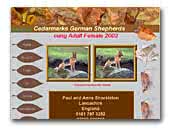 Cedarmarks German Shepherd Dogs
A small Kennel dedicated to breeding and showing quality German Shepherd Dogs.
German Shepherd Dogs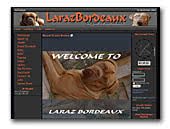 LarazBordeaux
Hobbiest breeders of the Dogue de Bordeaux based in Staffordshire UK.
Dogue de Bordeaux
« Prev 1 2 3 4 5 6 7 8 9 10 11 12 13 14 15 16 17 18 19 20 21 22 23 24 25 26 27 28 29 30 31 32 33 34 35 36 37 38 39 40 41 42 43 44 45 46 47 48 49 50 51 52 53 54 55 56 57 58 59 60 61 62 63 64 65 66 67 68 69 70 71 72 73 Next »