Alapaha Blue Blood Bulldog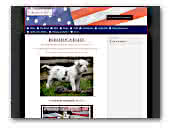 ELKOTOCA ELITE
Alapaha Blue Blood Bulldog
ABBA Registered and DNA profiled Alapaha's bred for Quality not Quantity by breeder and importer with several years experience in the breed. The original bulldog lovingly bred as the perfect family pet and guardian in a family home. All puppies are reared with the best of everythng and are only available to suitable, permanent homes.

Puppies Ready Now 6th June, 2013. Both parents are here to be seen, they are exceptional examples of the breed with no health or temperament issues. Must Be Seen Genuine advice freely given on the breed and I am happy to direct anyone looking for a puppy to a litter that would be right for them.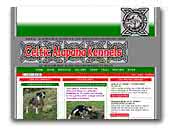 Celtic Alapaha Kennels
Alapaha Blue-Blood Bulldogs
Celtic Alapaha Kennels are breeders of the rare Alapaha Blue-Blood Bulldog all dogs are ABBA registered and come from the best stock in the world. Celtic Alapaha Kennels are based in Newport, Gwent, South Wales, UK.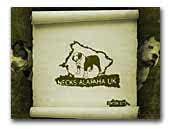 NECKS ALAPAHA UK
Necks Alapahas Uk are a family based breeders in the wirral north west of england UK. We are breeders and importers of the Alapaha blue blood bulldog the finest bulldog in the world. All our dogs are ABBA regesterd and will arrive well sosicalised with my Family and Kids. All my dogs are of sound mind and temperment.