Chihuahua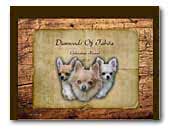 DIAMONDS OF TABITA
Chihuahua kennel from Slovakia.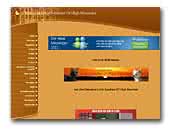 Little Sunshine Of High Mountain Chihuahua
We are breeding longcoated chihuahuas in Germany. For more information please visit our website.

Wir züchten Langhaar-Chihuahuas in Deutschland. Für mehr Information besuchen Sie bitte unsere Webseite.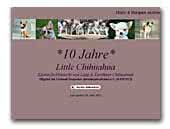 Little Chihuahua
Kleine liebevolle Chihuahuazucht im Herzen von Franken. Wir sind seit 2001 im VDH als Kennel registriert.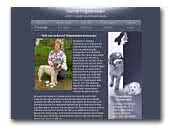 Hopeanuolen Kennel
Puppies for sale from health-checked parents who have excellent character. We speak English and Swedish. Experience in exporting puppies.
Romagna Water Dog
Coton de Tuléar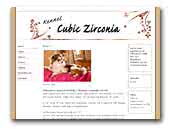 CUBIC ZIRCONIA Chihuahuas
We have a small breeding of chihuahuas in chocolate. Lavendel and blue collours. All dogs are verry socialised and gentle to people and other animals. Our breeding is with FCI pedigrees and have helth certificat. All is by the Swedish Kennelclubs rules.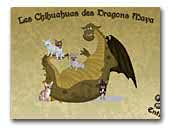 Des Dragons Maya Chihuahua
Breeding Chihuahua shorthair in France.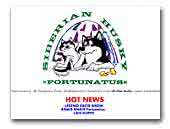 FORTUNATUS Siberian Husky
The history of "FORTUNATUS" kennel goes back as far as 1974. First were Saluki.

We had always loved reading books by Jack London and we would imagine how wonderful it would be to run with a team of fast dogs from the Far North!

In 1991 Blaquejac's ERYK FORTUNATUS arrived in our family from the USA. We started our adventure with huskies... One of our targets in breeding is to rear dogs which are not only for shows but also for racing. Huskies are dogs which are used for numorous tasks,for example, people use them to track wild animals and after special training can be used to work with expeditions, to work with children and even guide dogs for the blind and disabled people. Loved Huskies and well educated Huskies are universal dogs.

Please visit our website where are lots of interesting photos and information on our dogs.

King Charles Spaniel Kennel from Poland. Now we have beautifull, rxcellent for shows, great character male puppy dog for sale.
Siberian Husky
King Charles Spaniel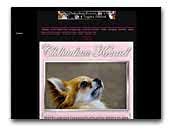 chihuahuakennel.webklik.nl
We have Shorthair & Longhair Chihuahuas only with official FCI pedigree and bred according to the breeding rules of the Dutch Chihuahua Club and of the Supervisory Management on Cynologic field in the Netherlands.

I hope you enjoy watching my site. Any questions please feel free to contact me.

Kort & Langhaar Chihuahua's uitsluitend gefokt volgens het fokreglement van de Nederlandse Chihuahua Club en het Centraal Fokbeleid van de Raad van beheer.Uit Internationale Toplijnen.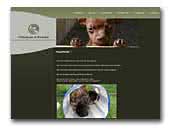 Chihuahuazucht of Rivendell
Wir sind eine kleine Chihuahuazuchtstätte aus der Schweiz und züchten diese liebenswerte Rasse in Kurz- und Langhaar.

Unsere Welpen werden liebevoll aufgezogen und sozialisiert. Schauen Sie doch mal auf unserer HP rein.


« Prev 1 2 3 4 5 6 7 8 9 10 11 12 13 14 15 16 17 18 19 20 21 22 23 24 25 26 27 28 29 30 31 32 33 34 35 36 37 38 39 40 41 42 43 44 45 46 Next »