Chinese Crested Dog
Chien chinois ŕ cręte / Chinesischer Schopfhund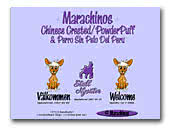 Marachinos Chinese Crested
& Perro Sin Pelo Del Peru
A small breeder with Chinese Crested Dog and Perro Sin Pelo Del Peru.
Peruvian Hairless Dog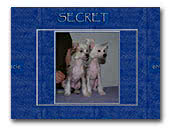 Secret - chinese crested dog
& golden retriever
Welcome to visit our site - healthy and happy dogs, high quality exterier and pedigrees.
Golden Retriever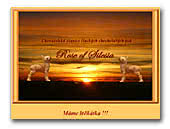 Rose of Silesia
Site of chinese crested dogs from Czech Republic.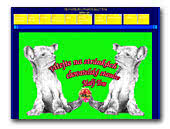 MALÝ TOM Chinese Crested Dogs
Chovná stanice Malý Tom, chon čínský chocholatý pes a velký knírač.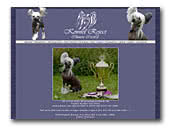 Kennel Reject
Exquisite topwinning Chinese Crested.


« Prev 1 2 3 4 5 6 7 8 9 10 11 12 13 14 15 16 17 18 19 20 21 Next »