Labrador Retriever
Retriever du Labrador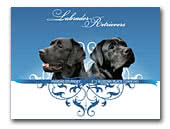 Labradors E'J Russian Black Diamond
& Mardas Divinsky
Web-site about two excellent black Labradors: Ch RUS, CLUB, RKF E'J Russian Black Diamond and our promise Ch RUS Mardas Divinsky. Many pictures, information about puppies, pedigrees and lot's of interesting.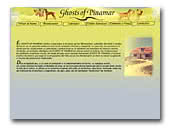 GHOSTS OF PINAMAR
We are a kennel located in Portugal - Weimaraners, Labrador Retriever, Golden Retriever.
Weimaraner
Golden Retriever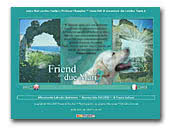 Friend dei Due Mari Labradors
Italian ENCI/FCI recognised kennel for Labrador Retrievers' selection. All dogs tested and free from inherited pathologies. Excellent European and English bloodlines.

Allevamento riconosciuto ENCI/FCI per la selezione del Labrador Retriever. Tutti i soggetti sono testati ed esenti da patologie ereditarie. Eccellenti linee di sangue europee ed inglesi.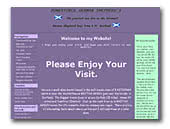 PowerForce German Shepherds
Meet my "Clan" stories and photographs of our lovely animals and links to various web sites.
German Shepherd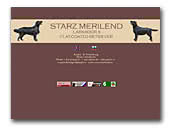 Starz Merilend Kennel
Labradors & Flat Coated retrievers
Russian Kennel "Starz Merilend". Labradors & Flat Coated retrievers. Our dogs. Our Champions. Our puppies and other ...
Flat Coated Retriever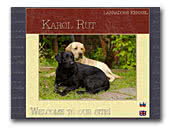 Karol Rut - Labradors kennel
Russian Kennel "Karol Rut".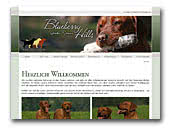 Blueberry Hills
Labrador Retriever in den Farben schwarz und gelb.


« Prev 1 2 3 4 5 6 7 8 9 10 11 12 13 14 15 16 17 18 19 20 21 22 23 24 25 26 27 28 29 30 Next »