Ogar Polski / Polish Hound
Polnische Bracke / Brachet polonais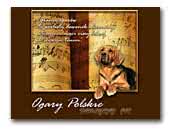 SAMOGRAJ FCI Ogary Polskie
Polish hound - Ogary Polskie SAMOGRAJ FCI.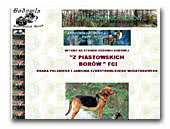 Z Piastowskich Borów FCI
Professional breed hunter's dogs
Our breed we have got for 13 years. Puppies for us have very well casually conditions. Our kennel is coming from Gniezno near Poznań.
We invited YOU to our website.
Miniature Dachshund Wire-haired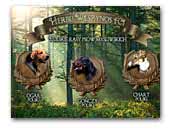 Hodowla Herbu Węszynos - Polish Hound, Polish Hunting Dog, Polish Greyhound
Polskie Rasy Psów Myśliwskich - Ogar Polski, Gończy Polski, Chart Polski.
Polish Hunting Dog
Polish Greyhound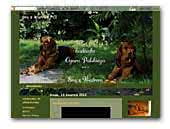 Ogar Polski GRA z WIATREM
In our Polish Hound Kennel we breed dogs with love and we give them the best conditions that we are able to provide.

Our Polish Hounds succesfully participate in dog shows and are trained as hunting dogs as well. And at home - they are our lovely puppies which give us much joy every day...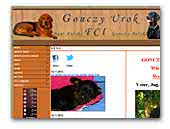 Gonczy Urok
Polnische Bracke, Polnischer Laufhund
Wir züchten Polnischen Laufhund. Wir haben Ogar Polski Deckrüden. In unserer Zucht befinden sich zwei titulierte Weibchen Gonczy Polski, u.a. Winner Poland 2011 sowie SAUWETTBEWERB Gewinner Przechlewko 2012.

Unser Ogar Polski Deckrüde ist 7-facher BOB Sieger und Winner Poland 2012. Unsere Welpen werden für die Jagd und für die Schönheit gezüchtet. Besuche unsere Seite.
Polish Hunting Dog