Perdigueiro Portuguęs / Portuguese Pointing Dog / Portuguese Pointer
Chien d'arręt portugais / Portugiesischer Vorstehhund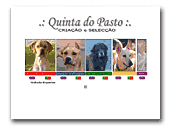 Quinta do Pasto
Portuguese breeder trying to achieve the perfect dog, both in morphology as in working ability. All our dogs first of all are family members and are tested in shows (national and international) as in working competitions and on health!

American Staffordshire Terrier : Perdigueiro Portugues : Cao Serra da Estrela : Podengo Portugues Grande Pelo Liso

To know more, please, visit our website that is often updated


American Staffordshire Terrier
Căo da Serra da Estrela
Podengo Portuguęs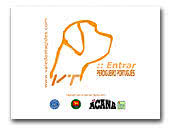 Canil do Vale das tágides
Specialized in Portuguese Pointer. Quality breeding. Simultaneously supported on Hunting, Field Trials, Shows. Puppies available.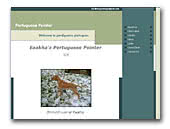 Eaakha's Portuguese Pointer
Eaakha is a small Dual Purpose breeding Kennel in West Sussex, England. This website is dedicated to Luna The Perdigueiro, from the first Portuguese Pointer litter in the UK. Please check back regularly for updates on Luna & in the breed in the UK. Please feel free to contact us.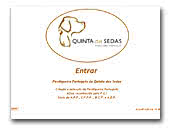 Quinta das Sedas
Portuguese Breeder of Portuguese Pointing Dog, located north Portugal. Quality breeding. Focus on working abilities (Hunting, Field Trials and St. Hubert) as well as Shows (Portugal and International). Puppies and Adult dogs available.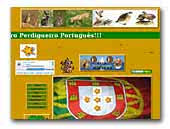 perdigueirodeovar.com
Perdigueiro portugues em Ovar (Portugual) Canil flor da ria.



Canil da Tumenga
Cria e selecção de Perdigueiro Português para a caça e competição. Sendo a caça á galinhola a nossa paixão.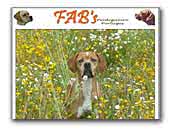 Fabs
Breeding at the finest levell! All of our breeding dogs are select in showing - hunting - health. We we're the winners of the 2005, 2006 and 2009 National Specialty of the Portuguese Pointer. More info please visit our website.
English Pointer
Portuguese Warren Hound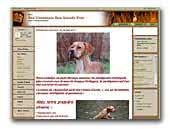 Elevage des chasseurs des grands près
Elevage amateur de perdigueiro português ou braque portugais.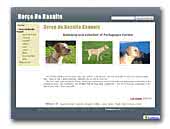 Berço do basalto kennels
Breeding and selection of Portuguese pointer.