Pumi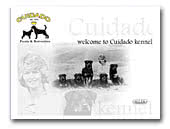 Cuidado (est 1976)
Rottweilers & Pumis
Cuidado Kennel breeding successfully for Correct Type & Temperament for 33 years.

Kate Pinches-Papanikolaou, Breeder, Exhibitor, & International Rottweiler Judge.
Rottweiler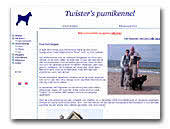 Twister's pumikennel (FCI)
Small pumi breeder in the Netherlands. We breed only with excellent and healty dogs. For more information about our breed on our website.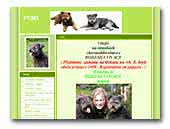 Bohemia Vivace kennel - Pumi
I'm interested in pumi breeder. And sports with my dogs - agility, kynology, dog show, ...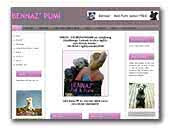 Bennaz' Pumi
World, European and Scandinavian Show-winners Showdogs, Obedeancedogs, Workingdogs, Searchdogs and Agilitydogs.

Bennaz' Pumi - Breeder since 1984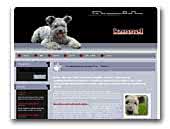 Pumida Kennel
Kennel breed Pumi.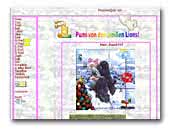 von den weißen Lions Pumi
Pumiwelpen, mittelgroß, erwarten wir im Dez. 09
Der Pumi ist ein mittelgroßer, bildhübscher, nicht haarender Hütehund, ein liebevoller Familienhund u. Sporthund wie Agility usw. Ein 100 %iger Familienanschluß ist ein absolutes MUß. Er ist sehr anhänglich u. verschmust. Die Gr. der Hündinnen ist von 38-42 cm Schulterhöhe, bei den Rüden von 42-46 cm.

Besuchen Sie meine Homepage um mehr über die Rasse Pumi zu erfahren! Es erwarten Sie viele Bilder u.Informationen. Unsere Welpen sind enwurmt geimpft, gechipt, vom Tierarzt untersucht von unserem Zuchtwart begutachtet u. haben einen Abstammungsnachweis (Papiere). Preis auf Anfrage!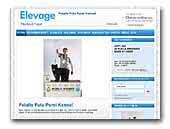 Felallo Fulu Pumi Kennel
Felallo Fulu Pumi Kennel is the French breeder of the Hungarian Pumi breed.

Felálló-Fülű Pumi Kennel Pumi Kennel est l'éleveur français de la race Pumi.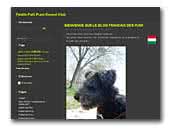 pumi.blog.free.fr
See also the blog of the club Felallo Fulu.

Voir également le blog du club de l'élevage Felálló-Fülű.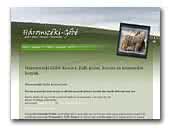 Háromszéki Góbé Kennel
Puli, pumi, kuvasz & komondor
Puli, pumi & kuvasz dogs from the Háromszéki Góbé breed. Dr. Blága Zsolt István
Puli
Komondor
Kuvasz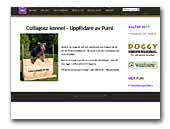 Csillagosz Pumi Kennel
Pumibreeder focusing on good health and mentality.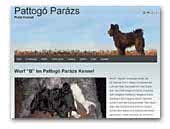 Pattogó Parázs - Pumi kennel
The Pattogó Parázs kennel established with special ideas of Pumi breeding. We are focusing on a tripod concept: appearance, work and health. We believe that these together give the value of the novel Pumi. Appearance means to strictly follows the description of the standard in our activity and regular compete our Pumis on dogshows.

Work means any regular training or exercise with Pumis such as herding, agility, obedience ect. Otherwords a permanent psychical contact is maintaining between trainer and dogs. Health means screening dogs for hereditary diseases according to the best knowledge of veterinary science. Otherhand we are realistic, none of the three tasks can be fulfilled at the same time by 100%. But we are endeavor to reach the maximum as much as possible.